The Process Bridge: An Essential Element of Great Guest Experiences
By Tema Frank CEO, Frank Reactions | April 05, 2015
There's a lovely 300 room hotel on a quiet beach on the Mayan Riviera in Mexico. My husband and I have gone there four times. I've always been blown away by how wonderful the staff are. When we walk into the breakfast room for the first time in a year servers who remember us come over and greet us with hugs. So does the woman who serves us drinks on the beach, even though we are not big drinkers. You never meet a housekeeper without getting a huge smile and friendly greeting.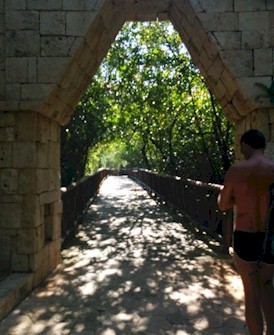 Sadly, there were a whole bunch of problems this year that convinced us, and many of their other repeat visitors, not to return. I feel bad for the staff, because it isn't really their fault. Decisions made at their distant head office have broken the once solid bridge between guests and staff. The bridge that binds them is process.
There are so many variables and people that need to be juggled in running a hotel that having solid processes in place is key to delivering consistently good service. Staff smiles and apologies will only go so far; they can't make up for defective processes that lead to bad experiences.
You need to have solid processes in place to:
(a) avoid problems in the first place,
(b) make it more likely that customers will tell you about problems, so they can be resolved before further reputational damage is done, and
(c) ensure that front-line staff have the ability to solve problems quickly when they do occur.