8 Hot Tips: How to Manage Your Online Reputation Management During a Crisis
By Torsten Sabel Chief Operating Officer & Co-Founder, Customer Alliance | September 27, 2020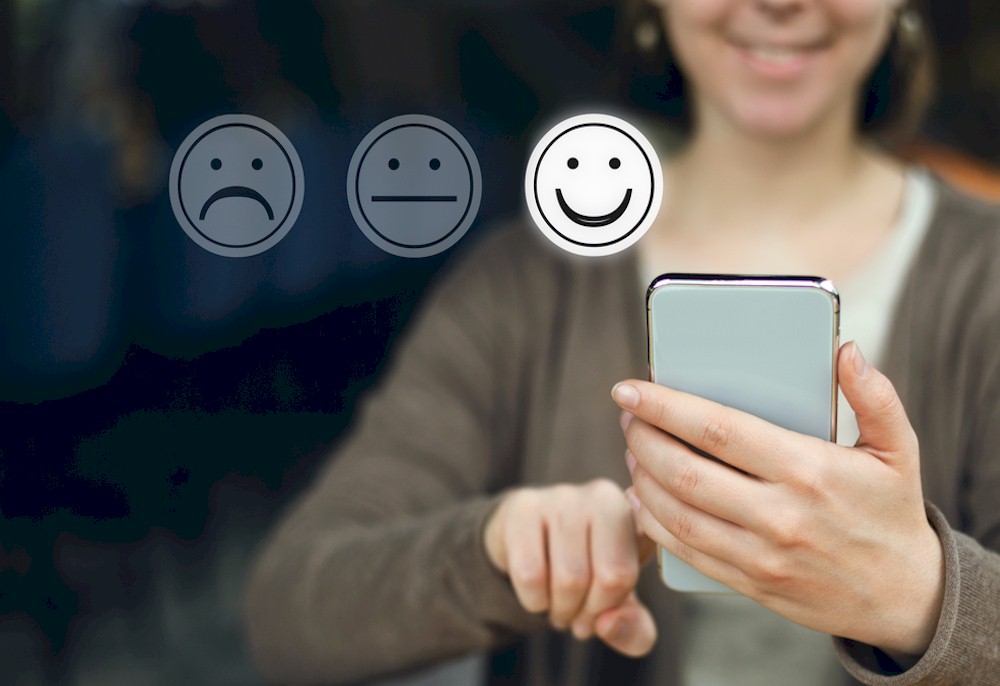 COVID-19 has been taking its toll on the hospitality and tourism industry. Low occupancy rates and loss in revenue are just some of the impacts on businesses worldwide. In such uncertain and challenging times, in which travel restrictions and curfews set the tone, priorities shift and hoteliers and gastronomers tend to make managing their online reputation a low priority. Some of them are even ignoring it altogether. Don't make the same mistake!
It is important to actively influence your reputation and your visibility on the internet, especially during a crisis as serious as the coronavirus pandemic. Negative reviews which question your operations and priorities during a crisis can seriously harm your reputation in the long-term. According to the Edelman Trust Barometer 2020, 71 percent of the respondents will lose trust in a brand forever that puts profit before people during COVID-19. Therefore, protect your reputation in such challenging times and put the following suggestions into practice.
Safety First
Your first concern during a crisis posing a threat to health or security, should be the safety of your employees and guests. Make sure that you take all necessary precautions and try to maintain a safe environment. In the coronavirus pandemic, this includes stricter hygiene and cleaning regulations and might require guests with symptoms to stay in their room and call in a doctor. Moreover, your team should receive clear instructions and guidance on how to handle and respond to any guest concern.
React Quickly
To stay in control of your reputation during a crisis, it is critical to respond as quickly as possible to any problems or issues within your control. Investigate the situation thoroughly and try to understand the issue from the guest´s perspective. Check your available options, and evaluate the potential consequences. Don't sweep issues under the carpet as it will only hurt your reputation in the long-term. Responding swiftly and professionally to an issue while the guest is still on site is the best way to avoid a negative rating once they leave. Remember: unhappy guests are much more likely to leave a review online. In fact, according to a study conducted by American Express, a satisfied customer will tell an average of nine people about a good experience, but nearly twice as many about a poor one.
Transparent Communication is Crucial
Many crises, such as COVID-19, political upheavals or natural disasters, cause travelers to worry about travel restrictions and curfews. In such extraordinary situations, you want to put your guests´minds at ease by communicating transparently and proactively. Reassure them that you are making every effort to follow guidelines from trusted sources like the Ministry of Health or local governments to ensure the safety and well-being of guests and employees. Inform them about any safety measures taken at your property, how you handle cancellations and rebookings as well as any preventative measures of your hotel business. Put yourself in the shoes of your guests: knowing that your concerns are being taken seriously will make it less likely that you cancel your hotel stay in a hasty moment of uncertainty.
Your digital communication channels like website, email, SMS and social media platforms were predestined to inform your guests about any relevant updates or if some of your facilities are temporarily closed. Keeping them well-informed during a crisis will strengthen your guests´trust and enhance your relationship with them. For example, publish a short statement on your website or your blog outlining any measures and procedures taken. Or send out an automated, yet personalized message via email or SMS to keep them informed as the situation evolves.
Feedback is the Key
Feedback is vital for hotels to gain valuable insights into their guests´needs and expectations. Especially in times of crisis, you should invite them to share their honest opinion and thoughts about their experiences. Asking for their opinion demonstrates also that you prioritize wellbeing over revenue. Make use of anonymous surveys to collect feedback from all your guests and ask specific - and for your hotel relevant - questions, e.g. "How satisfied are you with our hygiene measures to stop the Coronavirus from spreading?" or "Do you feel that enough measures were taken?". Based on the responses, you can adjust and improve your crisis management strategy to enhance the experience of your guests.
Utilise a semantic analysis of the feedback to truly understand what your guests desire and how you can meet their expectations during a crisis. Such an analysis detects key phrases and words within customer feedback and interprets them as either positive or negative. It is quite a helpful tool to detect the impact a crisis is having on the experience of your guests and your online reputation.
Monitor Reviews and Keep Calm
Don't forget that your guests will continue talking about your hotel online despite the fact that we're in a crisis. Today's customers can easily make their voice heard, and the power of word-of-mouth is huge in the digital world. And to be honest, who is booking a hotel room today without checking other reviews beforehand? To stay on top of your own reputation, carefully monitor your ratings across relevant external review platforms - such TripAdvisor, Google or Facebook - for any conversation related to the crisis.
Responding to critical as well positive guest ratings should be your priority, otherwise you might risk hurting your hotel's credibility and damaging the trust in your business. Keep in mind that you are not just replying to the reviewer but to thousands of potential guests who are reading the review dialogue. Therefore, use the opportunity to interact with them, show appreciation, and empathy. If a guest seems to make false accusations or if you would like to clarify a misunderstanding, make sure to base your response on facts and to reply calmly.
Be Prepared for Questions
Anticipating questions from your guests will help you to respond more confidently to different situations in online reviews but it can also be very helpful for employees on site. A FAQ (Frequently Asked Questions) section includes the most likely questions as well your brief response. Such questions could include "What precautionary measures has your hotel taken to protect guests and employees?" or "How will you handle cancellations and rebookings?". Moreover, your staff should receive training in how to respond to complaints and conflicts professionally and quickly. The interaction on site makes the difference between keeping customers loyal or losing them.
Let Your Guests Know You're Alive
If your business is forced to close or if you have to shut down certain facilities temporarily during a crisis, don't forget to update your online presence and business listings like Google My Business. The same applies to your social media channels like Facebook or Instagram. Use these channels to inform your guests about (temporary) closures and adjusted opening times. Like this, you help your guests manage their expectations and avoid any misunderstandings or frustration.
Stay on Top of the News and Be Flexible
As the situation during a crisis evolves rapidly, you should stay up-to-date about current developments and predictions. Institutions like the Ministry of Health or the Foreign Office publish official and reliable information and guidance. A constantly changing crisis may also require you to adapt your operations and precautionary measures. Remain flexible and be ready to adjust the expectations of your guests accordingly.
The Bottom Line
Staying on top of your online reputation is crucial during a crisis. In times of uncertainty, you want to communicate transparently and honestly with your guests. Reassure them that their safety and well-being is of utmost importance. Closely monitoring and responding to guest feedback during this time will help you to even strengthen your reputation in the long-term. Do not forget that your guests keep talking about your hotel online. React with patience and empathy to requests and feedback, and make sure to base your response on facts to clarify false accusations and misunderstandings. Collecting and analyzing feedback from your guests is vital to gain valuable insights into their guests´needs and to better meet their expectations.
Coping with a crisis as serious as the COVID-19 pandemic puts many businesses to the test. While daily activities and priorities shift in such an exceptional situation, online reputation management remains paramount. It will affect your reputation and your guests´ loyalty even after the crisis has passed.
HotelExecutive retains the copyright to the articles published in the Hotel Business Review. Articles cannot be republished without prior written consent by HotelExecutive.