Editorial Board Guest Author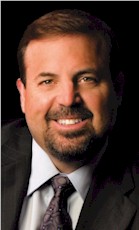 Mr. Takach, Jr.
Richard Takach, Jr.
President & CEO, Vesta Hospitality
In 1996, Richard Takach co-founded Vesta Hospitality with a vision of creating unique hotels that offer the finest in quality and service. With more than 30 years of experience in the hotel industry, he has earned a reputation for attracting and retaining talented hospitality industry professionals who in turn create award-winning hotels with outstanding customer satisfaction. Before forming his own company, Mr. Takach served as Regional Manager for the Marriott Corporation in Bethesda, Maryland, and spent seven years as Executive Vice President of Dimension Development Company of Natchitoches, Louisiana. He has served on Hilton Hotels' Advisory Council and was Chairman (2007/8) of the Owner's Association for InterContinental Hotels Group. Mr. Takach is currently represents the Past Chairman for this organization and is also the Chairman of the Asia Pacific Region. Mr. Takach graduated from Pennsylvania State University with a degree in business administration and has since gained first-hand experience in every aspect of hotel operations, management and development. Mr. Takach is an active community leader generously giving his time as an active member to the Vancouver Rotary Club and the Vancouver Historic Trust. He serves as Chairman of the Evergreen Highway Trail Coalition and serves on the Board as Chairman for the Clark College Foundation in Vancouver, Washington.
Mr. Takach, Jr. can be contacted at 360-737-0442 or rtakach@vestahospitality.com