Editorial Board Guest Author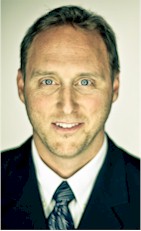 Mr. Vertolli
Frank Vertolli
Co-Founder, Net Conversion
Frank Vertolli is a marketing executive, entrepreneur, and co-founder of leading marketing and analytics agency, Net Conversion.
Mr. Vertolli is calm during the storm, sees things clearly, and provides rational thought leadership no matter the weather. Leading Net Conversion with nearly 20 years of results-oriented experience in corporate, small business, agency, and start-up environments, Mr. Vertolli provides deep expertise derived from a variety of long-term partnerships with close contacts across verticals including travel & tourism, luxury, retail, entertainment, healthcare and automotive among others.
Mr. Vertolli is infatuated with trackable business impact opportunities and concentrates on comprehensive marketing strategy and execution to deliver the best positive business outcomes. Areas of focus include paid media in all forms, online and offline media and advertising, content development, e-commerce (B2C & B2B), Business Intelligence (BI), Machine Learning (ML), Artificial Intelligence (AI), Cloud services, Customer Relationship Management (CRM), Search Engine Optimization (SEO) and other areas that work together to deliver comprehensive business performance.
Net Conversion is focused on driving revenue and superior business performance for clients and their work has been recognized with 35 Hospitality Sales and Marketing Association International (HSMAI) Adrian Awards, the highest honors in travel & tourism marketing, been voted by employees as Orlando Business Journal's BEST PLACES TO WORK list for 5 consecutive years, achieved status among Florida Trend Magazine's fastest-growing companies in the state, and recognized among the Inc 5000.
Prior to founding Net Conversion in 2007, Mr. Vertolli spent 11 successful years with Universal Orlando Resort in a progression of roles up through Director of Digital Marketing. Over those years, Mr. Vertolli and his teams established and grew the online channel from inception up to its position as Universal's largest consumer channel. Mr. Vertolli graduated from the University of Central Florida and in his spare time Mr. Vertolli enjoys quality time with his family, surfing, fishing, and diving in the waters of Florida and the Bahamas, traveling, snowboarding, and exploring new technology.
Please visit http://www.netconversion.com for more information.
Mr. Vertolli can be contacted at +1 407-241-2046 or frank@net-conversion.com
Author's Articles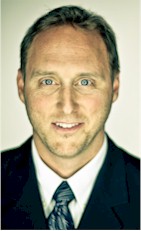 By Frank Vertolli, Co-Founder, Net Conversion