Editorial Board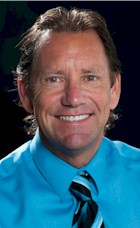 Dr. Hudson
Simon Hudson
Endowed Chair in Tourism & Hospitality, University of South Carolina
Simon Hudson is a tourism aficionado, exploring the world, spreading his passion for travel, and enlightening audiences on every kind of travel research from winter sports to film tourism. He has written eight books, and over 60 research articles, many of them focused on tourism marketing.
Dr. Hudson is the Endowed Chair for the SmartState Center of Economic Excellence in Tourism and Economic Development at the University of South Carolina. An impressive title, but it basically means he researches ways to put South Carolina's tourism industry back on the map and into the black. With an eclectic background in the ski industry, retail, and British and Canadian academia, Dr. Hudson is a fount of international experience, amusing anecdotes, and comprehensive business information.
Dr. Hudson gets his cosmopolitan and creative ideas from a background at the University of Calgary, Canada, University of Brighton, England, visiting positions in Austria, Switzerland, Spain, Fiji, New Zealand and Australia, and two voyages teaching on Semester at Sea. What a great job!
Dr. Hudson can be contacted at 803-777-2705 or shudson@hrsm.sc.edu