Editorial Board Guest Author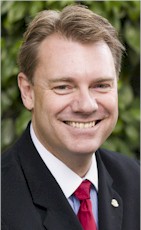 Mr. Campbell
Kent Campbell
Chief Strategist & Managing Director, InternetReputationManagement.com
Kent Campbell is Chief Strategist and Managing Director of InternetReputationManagement.com, an online reputation management firm based in California.
In addition to management responsibilities, he develops strategies that discreetly alter the way people and companies are perceived online. Mr. Campbell is recognized as a leader in the online reputation management sector, having worked with numerous clients to reverse devastating online attacks.
Prior to founding InternetReputationManagement.com, Mr. Campbell was President of Osayso, the parent company of an early stage travel related internet site and unique iPhone application. He was keeper of corporate vision and philosophy, managed fund-raising, oversaw user experience and systems development, and engaged in day-to-day corporate duties including operations and finance.
Prior to Osayso, Mr. Campbell merged the company he founded, Evit Caretni Interactive, with Rare Medium, a global, award-winning branding, incubation and services firm. In his most recent role as Vice President and General Manager for Rare Medium's Los Angeles office, he managed client engagement for clients such as Nestle, Magnetek, Autoland, and LSI Logic.
In addition to engagement management, Mr. Campbell managed the day-to-day operations of the Los Angeles western hub office and oversight of three western region offices. Before his role as Vice President and General Manager, Mr. Campbell was based in Dallas, Texas as Vice President and National Head of User-Experience Design for Rare Medium, where his duties included oversight of national service delivery, enterprise project management, executive sales support, organizational strategy, and national resource management.
Mr. Campbell holds a BA from the Art Center of Design, USA and Europe.
Please visit http://www.reputationx.com for more information.
Mr. Campbell can be contacted at +1 415-233-8767 or k@reputationx.com