Editorial Board Guest Author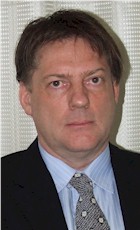 Mr. Koethner
Michael Koethner
Wellness & Healing Consultant, Michael Koethner
Michael Koethner is currently residing in Beijing and is in partnership with various international companies in various countries, such as the US, Germany, Thailand, China to name a few. Emerging from the hospitality industry and the wellness/healing movement, he has accumulated extensive knowledge and understanding about various markets and is very much able to implement many features with a very practical (hands-on) approach. Mr. Koethner has worked, with and for various internationally renowned companies as well as for and with bespoke high-profile and very private enterprises and business owners. He is now involved/engaged in projects ranging from investment, bespoke wellness retreat projects, deluxe private residential real estate, logistics, manufacturing projects and more. He has been in China since 2006 and has gained a substantial insight of the market whilst being in contact with like-minded individuals on this topic.
Mr. Koethner is a graduate from the Heidelberg Hotel Management School in Germany, holding a Government and Heidelberg Chamber of Industry & Commerce accredited Trade Masters in International Hotel Kitchen Management, and a TTT - Train The Trainer Certificate accredited by the Berlin Chamber of Industry & Commerce. In addition to that, Mr. Koethner is also a graduate from the ACNT - Australian College of Natural Therapies, in Sydney, Australia and holds 4 Diplomas (Sports-Injury Therapy, Aromatherapy, Remedial Massage and Remedial Therapies) and 1 Certificate Level 4 in Integrated Body-Work Therapies. Furthermore, he is a graduate from the Border College of Natural Therapies in Melbourne, Australia and holds a Certificate Level4 in Bowen Therapy.
For the Hotel Executive Magazine, he is writing about the emerging market of preventive medicine and the alternative medicine movement that contains various old and new modalities, as well as the re-definition of an industry that has a profound future, but needs to force itself out of the cocoon of outdated thoughts, behaviors and ethics, that are incompatible with the future that is unfolding in front of us. We all need a very profound level of awareness of what is happening right now and we need to come together with conscience and leave the competition mindset behind, once and for all.
Please visit http://www.1421consulting.com for more information.
Mr. Koethner can be contacted at +86 861-224-5038 or mkoethner@yahoo.com.au
Author's Articles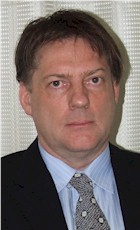 By Michael Koethner, Wellness & Healing Consultant, Michael Koethner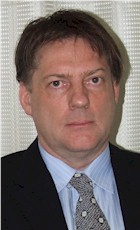 By Michael Koethner, Wellness & Healing Consultant, Michael Koethner