Editorial Board Guest Author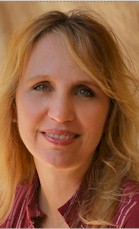 Ms. McCullough
Lynn McCullough
Director of Meetings & Association Management, CMA Association Management
With 20 years of meeting planning experience, Lynn McCullough is the director of meetings and association management at CMA Association Management, where she is responsible for planning and managing association and corporate meetings worldwide.
Ms. McCullough provides leadership to association clients on both a national and international scale while overseeing all meeting planning activities and service offerings, ranging from Board of Director relations, strategic development, growth programs, management of association publications and websites, and event planning and management including promotion, programming, and logistics.
Ms. McCullough is also Executive Director of the Event Service Professionals Association. Prior to joining CMA, she was the administrative director at an association management company based in Philadelphia, Pennsylvania, where she handled various aspects of association management for national associations.
Before that, Ms. McCullough worked as legislative coordinator for the Medical Society of New Jersey, the association of medical doctors affiliated with the American Medical Association.
Accredited by the AMC Institute, CMA Association Management provides a comprehensive portfolio of association management and event planning services, including award-winning marketing communications and digital capabilities, to national and global association clients.
Please visit http://www.cmasolutions.com for more information.
Ms. McCullough can be contacted at +1 609-297-2235 or lmccullough@cmasolutions.com