Editorial Board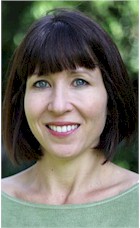 Ms. Wohl
Michelle Wohl
VP of Marketing & Client Services, Revinate
Michelle Wohl is the VP of Marketing at Revinate, a San Francisco-based software company that helps hoteliers connect with their guests. 23,000 hotels across the globe rely on Revinate every day to understand how online reviews and social media are affecting their performance.
At Revinate, Ms. Wohl is responsible for marketing, public relations and university relations. With almost twenty years of technology marketing under her belt, Ms. Wohl has lived through many great bubbles and technology trends.
A true dotcom veteran, she started her career in product marketing at GoLive Systems, creators of the first WYSIWYG Web authoring product for the Mac. The company allowed anyone, regardless of HTML experience, to create a Web page and was at the forefront of Web technology when it was acquired by Adobe in 1999.
At Adobe, Ms. Wohl led product marketing for the Web products, and later, Adobe Acrobat. Passionate about helping people communicate better on the Web, she left Adobe in 2004 to join the first social network, Friendster, as the Director of Marketing.
A year later, Ms. Wohl left Friendster to pursue her interest in mobile and joined Nokia as head of Platforms Marketing. Based in Helsinki, Ms. Wohl was responsible for marketing the SmartPhone platform to application developers all over the world. She launched multiple development platforms and saw the creation of thousands of applications, from productivity to Location-based to financial.
But the winters proved too rough for Ms. Wohl and after returning to the US, she joined Sprout as VP of Marketing. Sprout was one of only eight approved Facebook developers at the F8 conference, the launch of Facebook's development platform.
At Sprout, Ms. Wohl worked closely with some of the world's leading consumer brands such as Disney, Coke and Pepsi to develop social media campaigns and strategies. Now back in her hometown of San Francisco,
Ms. Wohl enjoys working with hospitality leaders to harness the power of social media and user-generated content. Ms. Wohl graduated from Cornell University with a BA in English and currently serves on the advisory board of Cornell's Center for Hospitality Research.
Please visit http://www.revinate.com for more information.
Ms. Wohl can be contacted at +1 415-830-3795 or michelle@revinate.com