Editorial Board Guest Author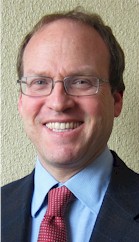 Mr. Friedlander
R.J. Friedlander
Founder & CEO, ReviewPro
An entrepreneur and investor, RJ Friedlander is the Founder & CEO of ReviewPro, world leader in Guest Intelligence for the hotel industry. Having rapidly grown to more than 35,000 clients, ReviewPro is widely considered to be one of the most successful companies in the hospitality technology space in recent years.
Mr. Friedlander is one of the first American tech experts to have put down roots in Barcelona, nearly a decade before the city became what many consider to be the European Silicon Valley. Wired Magazine picked ReviewPro as one of the hottest startups in Europe and the number one in Barcelona. The company also won the Phocuswright Best Emerging Technology Innovation Award, the most prestigious award in the online travel industry.
In January 2017, Mr. Friedlander negotiated the sale of ReviewPro to Shiji Group (Shenzhen Stock Exchange), one of the largest hospitality technology companies in the world which today is partially owned by Alibaba.
With his diverse expertise, Mr. Friedlander is a sought-after public speaker in the following areas: big data, online reputation and guest experience in the hotel industry as well as taking an idea and converting it into a business, raising capital, building the right team, growing a capital efficient SaaS business, customer acquisition and retention for SaaS companies, international expansion and successfully managing the acquisition process.
Mr. Friedlander has over 20 years' experience in internet and technology in Europe, the US and Asia. Prior to leading ReviewPro from initial idea through to successful exit, he worked for 10 years as a senior executive of Grupo Planeta, one of Spain's largest media companies.

Please visit http://www.reviewpro.com for more information.
Mr. Friedlander can be contacted at 34934510454 or rfriedlander@reviewpro.com
Author's Articles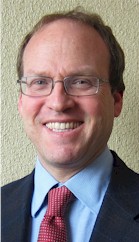 By R.J. Friedlander, Founder & CEO, ReviewPro