Editorial Board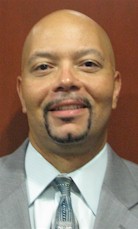 Mr. Blanc
Eric Blanc
President, ACOM
Eric Blanc is President of ACOM - the Association for Convention Operations Management. A tenured professional with over 18 years of experience in the hospitality industry, Mr. Blanc is a graduate of Florida State University with a Bachelor of Science Degree in Business and Marketing.
Mr. Blanc is a Certified Meeting Professional and graduated from the International Association of Assembly Managers Public Assembly Facility Management School. He was recently named the Director of Sales and Marketing for the Tampa Convention Center in Tampa, Florida after serving as a National Sales Manager with the Freeman Companies, based in Orlando, Florida.
Prior to his time at the Freeman Companies, Mr. Blanc served as Senior Convention Services Manager at the Tampa Convention Center and Tropicana Field (formerly known as the Florida Suncoast Dome) in St. Petersburg, Florida.
Mr. Blanc has been actively involved in the hospitality industry and is a member of ACOM (Association for Convention Operations Management), NCBMP (National Coalition of Black Meeting Planners) and PCMA (Professional Convention Management Association). He has also served on the PCMA Annual Meeting Planning Committee.
Please visit http://www. for more information.
Mr. Blanc can be contacted at +1 813-274-7773 or Eric.Blanc@ci.tampa.fl.us