Editorial Board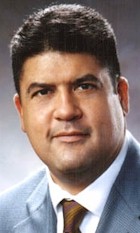 Mr. Pesik
Greg Pesik
President & CEO, Passkey International
Greg Pesik is President and CEO of Passkey. Mr. Pesik brings extensive hospitality and travel information technology experience to Passkey.
Prior to joining Passkey, Mr. Pesik served as Senior Vice President of Transport, Travel, and Hospitality at Talus Solutions which was acquired by Manugistics in late 2001. During his tenure, Mr. Pesik helped position the company as the leading provider of profit optimization technologies and orchestrated Talus Solution's move into new industries such as gaming.
Before joining Passkey, Mr. Pesik oversaw an industry portfolio that included hotels, passenger airlines, cruise lines, cargo, ocean shipping, rail, trucking, and rental cars. Prior to Talus Solutions, Mr. Pesik was Vice President and Director of Business Development at Aeronomics, Inc. where he first entered the field of yield and revenue management software. He has also held lead consulting and management positions for Andersen Consulting (Accenture) and KPMG Peat Marwick (Bearing Point), both in the fields of hospitality and travel.
Mr. Pesik is a frequent guest lecturer at Cornell University and speaker at industry forums. Mr. Pesik holds an MBA from the Johnson School at Cornell University and a Bachelor of Science degree from the Cornell School of Hotel Administration.
Please visit http://www.passket.com for more information.
Mr. Pesik can be contacted at +1 617-237-8200 or gpesik@passkey.com