Editorial Board Guest Author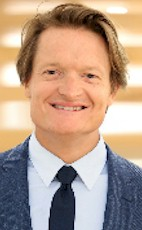 Mr. Winterford
Darren Winterford
CEO & Founder, EdApp
Darren Winterford is a serial entrepreneur and the Co-Founder and CEO of EdApp, a revolutionary microlearning platform trusted by industry leaders around the globe.
With a background in Marketing and Finance, Mr. Winterford previously acted as Director for ShopperNova / dmg Radio Australia, which launched in 2011 and became the first Australian iPhone app to integrate with Passbook and was unmoved from the top of the Australian App Store. In 2012 it was the #1 Lifestyle App in Australia for over seven weeks and was quickly adopted by leading retail giants including Westfield, McDonald's, 7-11, Coles, and many more.
Next, Mr. Winterford founded Creative Licence Digital, a multi-award-winning mobile software company with a global footprint, which produced third-party mobile solutions and the innovative in-field tool, Field InTouch. As one of the thought leaders in the mobile space, Creative Licence Digital also provided world-class solutions for industry-leading brands including Multiplex, Roche, Hilton Worldwide, Mars, and Amnesty International.
With a passion to transform the way we learn at work, Mr. Winterford saw an opportunity to make workplace learning simpler and smarter. As a pioneer in the microlearning space, EdApp's teams are established in Sydney, London, and New York. Today, the EdApp platform has a wide reach, where around 50,000 lessons are completed every day in over 90 countries around the world.
In Mr. Winterford's position, he has endless interactions with L&D professionals, business leaders, industry consultants and experts on a global scale. Not only does he have an in-depth understanding of the pain points both small and large organizations face with traditional methods of learning, but he also has a very strong grasp on the trends and various levers organizations can pull to achieve transformational shifts in learning.
Mr. Winterford is a well-rounded speaker and thought leader. He has been asked to speak at many events, including the L&D and Innovation Tech Fest conference which resulted in EdApp winning the Most Innovative award. He has also featured in podcasts such as Make It Happen, and broadcasts like Ausbiz.
Please visit http://www.edapp.com for more information.
Linkedin Profile: https://www.linkedin.com/in/darrenwinterford/
Mr. Winterford can be contacted at +1 917-930-0062 or Darren@EdApp.com