Editorial Board Guest Author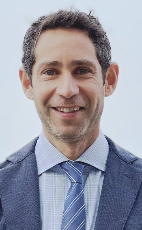 Mr. Klong
Michael Klong
CEO, Tradecraft
Born, raised and a current resident of Chicago, Michael Klong grew up with two entrepreneurial parents that helped pave the way for his future ventures. Mr. Klong's father built and grew a national transportation and logistics firm and Mother founded multiple companies. This fed an appetite to learn as much as possible business at a young age.
Beyond being entrepreneurs, Mr. Klong grew up in a family that was focused on health and wellness. This played a big role in his future choices in life and business. After graduating High School in Chicago, he was eager to focus on developing the skills necessary to grow as a businessman in college.
Mr. Klong graduated from the Leeds School of Business at the University of Colorado, Boulder with an area of emphasis in Transportation and Logistics in 1999. Fresh out of college, he purchased his mom's company, Classic Vending and grew it 400% prior to selling in 2008. In 2008 Mr. Klong launched what is currently Tradecraft Outfitters.
The company has grown to be the leader in the Craft Coffee and Specialty Tea space with offices in Chicago, Arizona, New York, Nashville and Los Angeles. In 2018 Tradecraft Outfitters was acquired by Compass Group. Mr. Klong remains as CEO, focused on leading Tradecraft's national growth and firmly cementing the company as the foremost authority in the fast growing category of craft coffee and tea. Additionally, he co-founded the very successful Fairgrounds Coffee and Tea, a multi-unit craft coffee and tea cafe and is chairman of their board.
Please visit http://www.tradecraft.me for more information.
Mr. Klong can be contacted at +1 844-245-4964 or mklong@tradecraft.me
Author's Articles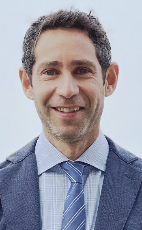 By Michael Klong, CEO, Tradecraft