Editorial Board Guest Author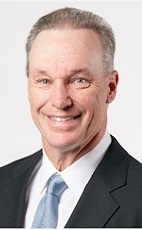 Mr. Hogan
Gary Hogan
Chief Executive Officer, Hogan Hospitality Group
Gary Hogan is CEO of Hogan Hospitality Group, a hotel management company with a portfolio of properties in Hawaii (under Hawaiian Hotels & Resorts) and across the continental U.S. (under Marin Management Inc.).
A second-generation hospitality executive, Mr. Hogan has more than 40 years of experience in hotel management and ownership born from the Hogan family enterprise, which pioneered travel and tourism in Hawaii. Mr. Hogan began his career at Pleasant Hawaiian Holidays, the travel company founded by his parents, Ed and Lynn Hogan, which served more than 400,000 annual visitors to Hawaii in the 1990s. He is CEO of Hawaiian Hotels & Resorts, which owns and operates Royal Lahaina Resort on Maui and Royal Kona Resort on Hawaii Island. Under Mr. Hogan's leadership, Hawaiian Hotels & Resorts began managing Kauai Shores Hotel in 2017 and achieved record-breaking growth during its first year.
In 2018, Mr. Hogan led the acquisition of Marin Management Inc., a California-based hotel management operation with more than 25 branded and independent hotels in California, Arizona, Texas and Wyoming. He is also founder and president of Royal Pacific Air, a luxury private air charter company with a fleet of aircrafts serving five Hawaiian islands. Mr. Hogan is a member of the Hawaii Hotel and Lodging Association, Young Presidents Organization and World Presidents Organization. He also serves on the board of the Pacific Aviation Museum and Chaminade University, where he founded the Hogan Entrepreneurs Program in 2001 to promote the entrepreneurial spirit through education.
Since 1998, the Hogan Family Foundation has gifted over $100 million to educational and humanitarian causes in the U.S.
Please visit http://www.hoganhospitalitygroup.com for more information.
Mr. Hogan can be contacted at +1 808-599-6912 or gary@hoganhospitalitygroup.com
Author's Articles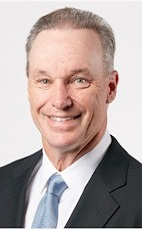 By Gary Hogan, Chief Executive Officer, Hogan Hospitality Group