Editorial Board Guest Author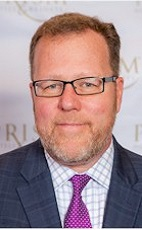 Mr. Van Amerongen
Mark Van Amerongen
Chief Operating Officer, Prism Hotels & Resorts
Mark Van Amerongen is the Chief Operating Officer for Prism Hotels & Resorts, where he brings more than 25 years of professional hospitality leadership experience to an award-winning full-service hotel management, investment and advisory services company.
Mr. Van Amerongen began his career in hospitality with Hyatt Hotels and quickly progressed through several flagship full-service hotels. Shortly after, he joined Marriott International, where he held several executive committee and general manager positions for the full-service hotel division throughout the U.S. Mr. Van Amerongen moved from single property positions to multi-property assignments, including the Regional Director of Operations on the West Coast for Marriott and Renaissance full-service hotels, before heading to Las Vegas as Marriott's Area General Manager overseeing the Marriott Managed Hotels in that market. Prior to joining Prism, Mr. Van Amerongen spent eight years as Executive Vice President with Western International in Dallas overseeing the growth of the management company from start-up to more than 45 hotels.
Calling on the skills and lessons learned during a career that has encompassed a variety of hospitality leadership positions across a broad swath of the industry, Mr. Van Amerongen brings unique insight and foresight to his role as Prism's Senior Vice President of Operations. The depth and diversity of his highly successful management experience is an asset for a firm that has made a name for itself applying elements of the receivership skill set to a more traditional third-party management role. For Mr. Van Amerongen, and for Prism, that depth of hands-on operational experience is a fundamental piece of the professional puzzle. As a member of Prism's executive committee, his ability to help identify and execute quality opportunities is invaluable.
Mr. Van Amerongen earned his degree in hotel and restaurant management from the State University of New York, and received his CHA designation in 1990. He serves on the Board of Directors for the Dallas Chapter of the Juvenile Diabetes Research Foundation. Mr. Van Amerongen currently lives in McKinney, Texas, with his wife Tina and their two children.
Please visit http://www.prismhotels.com for more information.
Mr. Van Amerongen can be contacted at +1 214-987-9300 or mark.vanamerongen@prismhotels.com
Author's Articles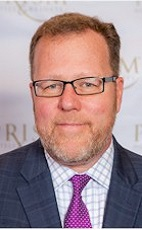 By Mark Van Amerongen, Chief Operating Officer, Prism Hotels & Resorts