Editorial Board Guest Author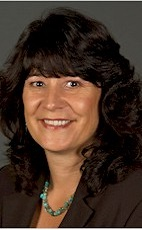 Ms. Ford
Tracy Ford
Executive Director of Member Services, Wireless Infrastructure Association
Tracy Ford is Executive Director of Member Services at the Wireless Infrastructure Association and guides HetNet Forum initiatives for the association. The Wireless Infrastructure Association represents the businesses that develop, build, own and operate the nation's wireless infrastructure. Members include wireless carriers, infrastructure providers, and professional services firms that collectively own and operate telecommunications facilities around the globe. Through public affairs and advocacy efforts — on the local, state and federal level — WIA works to support the widespread deployment of wireless infrastructure in order to enable wireless broadband everywhere.
The HetNet Forum is a membership group of WIA dedicated to the advancement of the heterogeneous network. The HetNet is a wireless ecosystem composed of a variety of mobile and wireless technologies and infrastructure, interoperable with the macrocellular network providing harmonious voice and data communications. Ms. Ford also leads WIA's Innovation & Technology Council, which produces thought-leadership items on topics including 5G, CBRS and in-building wireless solutions.
Ms. Ford has spent more than two decades covering the rapidly changing wireless industry, tracking its changes as it grew from a voice-centric marketplace to the dynamic data-intensive industry it is today. She started her technology journalism career at RCR Wireless News and has held a number of titles there, including associate publisher and executive editor. She is a winner of the American Society of Business Publication Editors Silver Award for both trade show and government coverage. She joined WIA in 2011. A graduate of the Minnesota State University-Moorhead, Ms. Ford holds a B.S. degree in Mass Communications with an emphasis on public relations.
Please visit http://www.wia.org for more information.
Ms. Ford can be contacted at +1 703-535-7459 or tracy.ford@wia.org
Author's Articles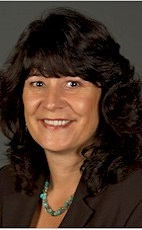 By Tracy Ford, Executive Director of Member Services, Wireless Infrastructure Association