Editorial Board Guest Author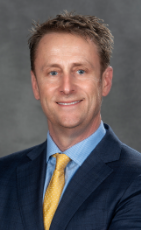 Mr. LeBlanc
Brad LeBlanc
Senior Vice President & Chief Development Officer, Best Western Hotels & Resorts
In 2019, Brad LeBlanc joined the executive team for Best Western® Hotels & Resorts as Senior Vice President & Chief Development Officer.
Mr. LeBlanc reports directly to David Kong, President and CEO of Best Western Hotels & Resorts, leading sales and development efforts for North American expansion of the Best Western core brands, Sure Stay Collection® by Best Western, Executive Residency by Best Western®, VIb®, GLo®, Aiden® by Best Western, Sadie® by Best Western, BW Premier Collection® by Best Western, and BW Signature Collection® by Best Western.
In recent years, Best Western Hotels & Resorts has transformed into a modern and innovative global hospitality powerhouse with 16 distinctive brands in key markets across the world. Now boasting more than 4,500 properties in nearly 100 countries and territories worldwide, the company offers hotel solutions to suit guest and developer needs in every chain scale segment, from economy to luxury.
As Senior Vice President and Chief Development Officer, Mr. LeBlanc drives the growth of Best Western in North America across the company's diverse portfolio of brands.

An industry veteran with 30 years' experience in hospitality, Mr. LeBlanc joined Best Western's executive team. Most recently, he served as Senior Vice President of Franchise & Partner Development with Serendipity Labs, in the new shared workspace Coworking office segment with a network of hospitality-focused workspaces meeting demand for an expanding mobile workforce.
Prior to that Mr. LeBlanc successfully built multiple lodging brands across North America in his position as Vice President of Development for Choice Hotels and U.S. Franchise Systems.

Please visit http://www.bestwestern.com/en_US.html for more information.
Mr. LeBlanc can be contacted at +1 813-335-2800 or brad.leblanc@bestwestern.com
Author's Articles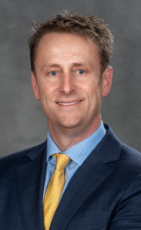 By Brad LeBlanc, Senior Vice President & Chief Development Officer, Best Western Hotels & Resorts