Editorial Board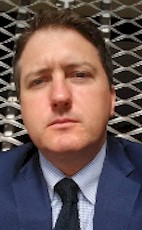 Mr. Davis
Gavin Davis
Managing Principal, H-Fin Capital Advisors
Mr. Gavin Davis is Managing Principal of H-Fin Capital Advisors, having previously served as Managing Direct or(briefly) with Ackman-Ziff Real Estate Group. Mr. Davis has also previously served as Senior Vice President of Debt & Equity Finance at CB Richard Ellis Hotels Ltd.
Mr. Davis's primary responsibilities include debt and equity financing and restructuring services for clients in the hotel real estate sector. He has completed over $4.0 billion of investment banking, financing and real estate transactions during his career, including senior mortgages, mezzanine mortgages, debt restructuring, strategic asset sales, private equity placement, high yield debt, convertible debt, initial public offerings, follow-on offerings, merger and acquisition advisory and interest rate hedging.
Mr. Davis was also a founder and Principal of Forestpark Capital Advisors, a hospitality specific investment banking company, and a Principal at Neptune Hospitality Advisors. He has completed over 120 hospitality financing and advisory transactions in the past 7 years.
Mr. Davis has held past positions with CIBC World Markets, Prudential Real Estate Investors and Legg Mason Wood. Mr. Davis holds a Bachelor of Science degree from the Cornell University School of Hotel Administration
As part of monitoring the global macro environment and geopolitics in order to provide H-Fin clients with a view into global interest rate markets, as Interest Expense is often the largest expense face by hotel real estate owners, Mr. Davis spends an inordinate amount of time closely monitoring the U.S. Federal Reserve, short term interest rates and risk premia.
Mr. Davis has correctly predicted every single U.S. Federal Reserve Fed Funds decision during the current business cycle, including accurately predicting both the beginning (12 mo in advance) and end of such interest rate cycle (Dec. 2018).
Mr. Davis regularly makes other profound financial insights and prognostications that persons may wish to use in one or more ways to supplement their own interests, now summarized in this weekly newsletter. For example, in 2016, H-Fin make several correct predictions including but not limited to: very early predicting a Donald Trump U.S. presidency before polling or primaries; interest rate market movements; increases in iron ore; Brexit voting outcome; Italian banking sector issues and others. In 2018, H-Fin made several late year calls including Brazilian equity strength, GE equity year-end exit and early 2019 re-entry and otherwise.


Please visit http://www.h-fin.com for more information.
Mr. Davis can be contacted at +1 858-876-4346 or gbd@h-fin.com
Author's Articles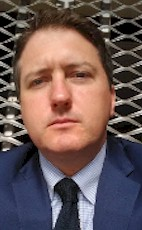 By Gavin Davis, Managing Principal, H-Fin Capital Advisors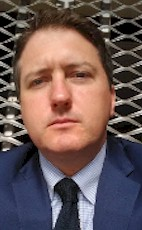 By Gavin Davis, Managing Principal, H-Fin Capital Advisors