Editorial Board Guest Author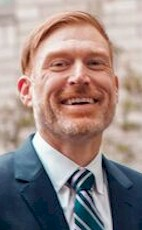 Mr. Kunzer
Ryan Kunzer
General Manager, The Duniway, a Hilton Hotel
Ryan Kunzer serves as the General Manager of The Duniway, a Hilton Hotel. With over six years of managing experience and a love for Portland, Oregon Mr. Kunzer brings creative thinking, an energetic spirit and a surplus of hospitality experience to the downtown property.
As General Manager, Mr. Kunzer is responsible for devising all capital expenditures including revenue management, team building and delivering a business strategy to increase quality and efficiency of overall operations.
Prior to his current role, Mr. Kunzer held the position of General Manager at Hotel Monaco Portland and the RiverPlace Hotel. He also worked as the Rooms Director at Allegro Chicago.
Mr. Kunzer is always looking to push boundaries and harness the trailblazing spirit that sets The Duniway apart. He is currently introducing a Run with the GM program at The Duniway, providing opportunities for team building among the hotel staff. He also plans to activate the new rooftop space, Abigail's Hideaway with local events, arts partnerships and other community driven programming to engage the local market and satisfy the quest for experiential travel while visiting the property.
Born and raised in Toledo, Ohio, Mr. Kunzer graduated from The Ohio State University with a degree in Hospitality Management. In 2002, he moved to Portland to work at the Hilton Executive Tower, which later converted to The Duniway, and triumphantly returns to bring his career full circle.

Please visit https://www.duniwayhotel.com/ for more information.
Mr. Kunzer can be contacted at +1 503-721-2887 or ryan.kunzer@duniwayhotel.com
Author's Articles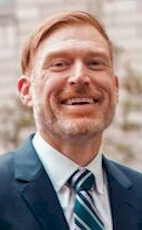 By Ryan Kunzer, General Manager, The Duniway, a Hilton Hotel