Editorial Board Guest Author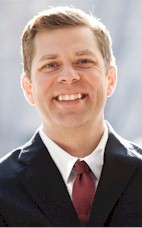 Mr. Pearson
Pete Pearson
Director of Food Waste, World Wildlife Fund
As Director of Food Waste at the World Wildlife Fund (WWF), the world's leading conservation organization, Pete Pearson leads work on food waste prevention and food recovery, helping businesses understand the vital intersection of agriculture and wildlife and habitat conservation.

At WWF, Mr. Pearson works towards promoting and integrating food sustainability initiatives - his expertise includes zero waste programs, local food hub development, sustainable agriculture, annual corporate social responsibility (CSR) reporting and retail sustainable sourcing. His most recent endeavor at WWF has been co-pioneering the Hotel Kitchen initiative with the American Hotel and Lodging Association (AHLA), with support from The Rockefeller Foundation, to address the issue of food waste within the hospitality industry.

Mr. Pearson has led local and national sustainability programs within the retail grocery industry; has over 10 years of technology experience with companies including Hewlett-Packard, Accenture and Albertsons; has worked with public schools and hospitals as an independent sustainability consultant, co-founded a sustainable agriculture non-profit, and co-produced a documentary film on local and regenerative agriculture (www.ToLiveLocal.com ). He is also a co-founder of the Idaho Center for Sustainable Agriculture (ICSA), which promotes local and sustainable food communities through research, collaboration with farmers and the expansion of local food distribution.
Please visit http://www.wwfus.org for more information.
Mr. Pearson can be contacted at +1 202-293-4800 or Pete.Pearson@wwfus.org