Editorial Board Guest Author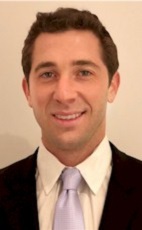 Mr. Effron
Justin Effron
Co-Founder & CEO, ALICE
Justin Effron is the Co-Founder and CEO of ALICE. ALICE is the first complete communication, cost savings and revenue generation operations platform for hotels, which enhances the guest experience and connects all points within the hotel to simplify guest service - and make it more cost-effective.
ALICE's partners include 3-5 star independent and managed hotels, hotel groups, residential condominiums, serviced apartments, vacation rental companies, and concierge companies looking to provide exceptional service through mobile staff technology and guest communication channels.
Born and raised in New York City, Mr. Effron graduated from the University of Pennsylvania in 2012 with a Bachelor of Arts degree in history. Previously, Mr. Effron was an analyst on the Equity Portfolio Trading Desk at Citigroup, leaving in 2013 to build ALICE with co-founders Alexander Shashou and Dmitry Koltunov.
As CEO, Mr. Effron leads all fundraising, sales and business development. He and his co-founders have raised a total of $39M and acquired the company's main competitor in the concierge technology space, GoConcierge, in 2017.
Since its founding, ALICE has gained serious traction in the industry, working many of the world's leading hotel and luxury residential brands, including Two Roads Hospitality, Dream Hotel Group, Grupo Posadas, SIXTY Hotels, NYLO Hotels, and Leading Hotels of the World.
Please visit https://info.aliceapp.com for more information.
Mr. Effron can be contacted at 212-579-2861 or justin@aliceapp.com