Editorial Board Guest Author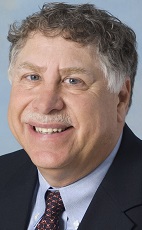 Mr. Chitlik
David Chitlik
Vice President - Hospitality Tax, Altus Group
David J. Chitlik, CAE, has extensive experience in all facets of the property tax assessment and appeal industry. Prior to joining Altus Group, he spent 18 years as the Director, then Senior Director, of the Property Tax Department at Marriott International. Initially he oversaw a staff of more than 20 associates working on both sales and property tax compliance, appeals and audits.
Mr. Chitlik has many years of property tax consulting experience, as well: first with Tenenbaum Hill & Associates, Inc. and then Marvin F. Poer & Company. He was the Managing Director for the Mid-Atlantic Regional Office for both companies with a combined 11 years with both firms.
His career in the industry began as a staff appraiser with the city of Alexandria, Virginia Assessor's Office. Within two years he was promoted to Director, Real Estate Assessments, which at that time made him the youngest Assessor in the United States. He spent a total of 14 years with the city of Alexandria in the Assessor's Office - 12 as director.
Mr. Chitlik has served as the Chairman of the Apartment & Office Building Association (AOBA) Tax Policy Committee for over 18 years and the Chair of the Alexandria Board of Equalization for 8 years. Additionally, he has served on the Council on State Taxation (COST) Property Tax Committee and the International Property Tax Institute (IPTI) Corporate Advisory Board.
Mr. Chitlik is a frequent speaker at various tax conferences, workshops and seminars both domestically and internationally. Lastly, he testifies in front of State and Local Legislators advocating for real estate tax reforms; such as lessening the burden of proof on appeals and achieving interest payments on refunds.
Mr. Chitlik is the Past President of the Virginia Association of Assessing Officers (VAAO), has a Certified Assessment Evaluator (CAE) Designation from International Association of Assessing Officers (IAAO) and is a member of Lambda Alpha International (the Honorary Land Economics Society). He is widely acknowledged as one of the foremost property tax experts in the U.S. Education University of Virginia, College of Arts and Sciences, B.A. in Economics
Please visit http://www.altusgroup.com/ for more information.
Mr. Chitlik can be contacted at 416-641-9500 or david.chitlik@altusgroup.com