Editorial Board Guest Author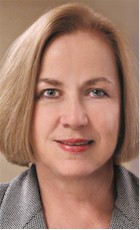 Ms. Gendron
Mary Gendron
Senior Vice President / Managing Director, Mower
Mary Gendron heads the New York City office of Mower, which ranks among the nation's most prominent independent marketing, advertising and public relations firms, appearing on best of industry lists in each of its primary practice categories. Ms. Gendron also leads the agency's Travel and Tourism practice whose clients span hotels, destinations, airlines and attractions including Pebble Beach Resorts, Westchester County Tourism & Film, Lufthansa Group and Maid of the Mist. The agency provides marketing counsel and services to this sector ranging from advertising to public relations, digital to traditional media, as well as paid search, SEO and analytics, organic and paid social and an array of strategic services, including crisis communications planning. Mower is a specialist in connecting brands with their constituents in meaningful, profitable, friendly, and lasting ways. In partnership with client companies, Mower's work has won countless travel and tourism and general marketing industry awards for effectiveness and creativity.
Ms. Gendron received the 2011 Winthrop W. Grice Lifetime Achievement Award in Public Relations from Hospitality Sales & Marketing Association International. She was a founding board member of ISPA and of Washington Spa Alliance. She also served on the board of New York Spa Alliance and has been a delegate to the Global Wellness Summit. Ms. Gendron was named to Mayor Rudy Giuliani's Crisis Communications Committee in the aftermath of 9/11. She is a frequent speaker and author on various marketing topics.
Please visit https://www.mower.com/travel-and-tourism/ for more information.
Ms. Gendron can be contacted at +1 212-980-9065 or mgendron@mower.com
Author's Articles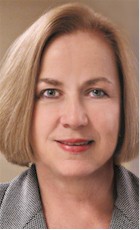 By Mary Gendron, Senior Vice President / Managing Director, Mower