Editorial Board Guest Author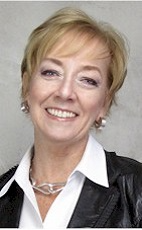 Ms. McCall Wilson
Anne McCall Wilson
Chief Executive Officer, McCall & Wilson
Anne McCall Wilson is a 30+ year wellness, hospitality and marketing leader. She is known as a creative innovator and a savvy business operator with the ability to bring brands and businesses to life. Her company McCall & Wilson is a boutique strategic advisory and thought leadership company collaborating with clients to combine creative concepts with business acumen. The firm's focus is vision and strategy development, current trend spotting and brand and concept creation - all with an eye to performance success.
Ms. McCall Wilson has coined the phrase thought currents as a key approach - casting a worldwide watch of current ideas and threading them together to ignite a successful strategy. With global experience in over 20 countries, she has built luxury spa brands and concepts, worked on the development of 80 spa or wellness projects and been responsible for the successful operations of over 35 large spas. She has worked or completed projects for major luxury brands including Fairmont, Raffles, Swissotel, Hilton and Four Seasons. Her responsibilities included oversight of 37 operating spas, the launch of 20 new spas and the concepts for more than 50 projects in development.
Ms. McCall Wilson has strong background in marketing including tourism destination and hospitality leadership. She has been a successful Hotel General Manager hired to reposition and animate the property. Most recently, she has expanded her wellness understanding, graduating as an energy medicine practitioner.
Ms. McCall Wilson lives in South Carolina with her husband and business partner Steve Wilson and occasionally takes time out to play some golf.
Please visit http://www.mccallwilson.com for more information.
Ms. McCall Wilson can be contacted at +1 843-525-1317 or anne@mccallwilson.com
Author's Articles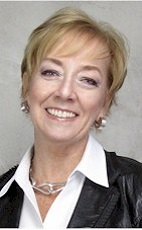 By Anne McCall Wilson, Chief Executive Officer, McCall & Wilson