Editorial Board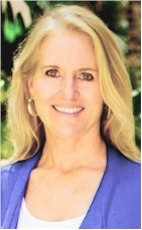 Ms. Nedry
Roberta Nedry
President & Founder, Hospitality Excellence, Inc.
Roberta Nedry has spent over 32 years exploring, delivering and managing guest and customer experiences and service training. She helps organizations the world over to reach levels of exceptional service and regularly consults with executives and managers on transforming customer experiences including the evaluation, mapping and design of each experience touchpoint.
Her Hospitality Excellence Team is internationally recognized for its expertise in creating customer experience strategies that zero in on and inspire the DNA of each client yielding enhanced internal employee experiences and external customer and brand value.
Ms. Nedry is the designer of 3DService®, a unique service training methodology integrating touch points, behavior and how to drive positive customer emotions recognizing the multiple dimensions of exceptional service. Her diverse background with both public and private companies allows clients to draw on her extensive career experience for business solutions. Her passion and authentic style inspire deep dives into the soul of an organization resulting in powerful road maps to excellence creating brand value and customer loyalty.
Ms. Nedry is an International and USA Honorary Member of Les Clefs d 'Or, the Keys of Gold, representing the top 3% of the concierge profession worldwide, awarded for her educational contributions to the profession. She has been keynote speaker and training facilitator at global Les Clefs d'Or congresses in Portugal, Canada, Germany, England, New Zealand, the Middle East and throughout the United States.
Ms. Nedry was the featured expert on Guest Experience Management at the inaugural Boutique Lodging and Lifestyle Conference in Los Angeles and often speaks on customer, guest and patient experiences and excellence. She is widely published and sought by many industries including hospitality, financial, legal, retail, healthcare, technology, transportation, commercial real estate and conference centers as well as city and country destinations and leading Fortune 500 companies.
Ms. Nedry is frequently quoted and featured in global media on her service delivery expertise. Her YouTube channel interviews service excellence leaders across the globe. A former California's Junior Miss (now Distinguished Young Women of America), she started her guest service training with Walt Disney Productions and was selected as a two time Disney Ambassador to the world finalist.
Ms. Nedry holds a B.A. In Linguistics from UCLA and is fluent in French, proficient in German and Spanish, with studies in Japanese and Italian. Before launching HEI in 1999, she served as General Manager for the International Concierge Institute and the International School of Tourism for the United States, Latin America and the Caribbean. Prior to that she held executive level or senior positions in financial and legal industries, public relations, entertainment and hospitality. As founder of Hospitality Excellence, Ms. Nedry drives the publishing, consulting, training and speaking agendas for HEI.

Please visit http://www.hospitalityservicetraining.com for more information.
Ms. Nedry can be contacted at +1 877-436-3307 or roberta@hospitalityexcellence.com