Editorial Board Guest Author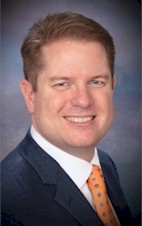 Mr. Tossell
David Tossell
Vice President, DataArt
David Tossell, CTC, Vice President, DataArt started in the mailroom of his family's travel agency 20+ years ago and made his way across the industry working for companies such as Sabre, Travelocity and Virtuoso.
Mr. Tossell joined DataArt in 2014 as Vice President, Travel & Hospitality Practice, having most recently served as Vice President of Marketing for WMPH Vacations / iCruise.com. He is a serial entrepreneur, with experience ranging from global product marketing & development, to marketing promotions, business operations, SEO/SEM, and email marketing. Over the course of his career, he led many start-up businesses, including the Sabre Rewards travel agent loyalty program, and APInet, the travel distribution industry's first extranet.
Most recently, Mr. Tossell oversaw the creation of TimeshareAdvisor - a review website for timeshare owners. At Travelocity, he oversaw the account team for the affiliate / private label distribution business with over 1,900 partners including Yahoo, AOL, American Express and AAA. During his time as CEO of CruiseLabs, he lead the company to a runner-up spot in the PhoCusWright Travel Innovation Summit and went on to establish a global network of over 70 cruise research and booking web sites.
Mr. Tossell received his BS in Business Administration from Pepperdine University and earned his Certified Travel Counselor (CTC) designation from The Travel Institute in 1997. He co-authored *Technology In The Travel Industry* (1998 edition), a textbook for The Travel Institute's CTC training curriculum.
Mr. Tossell lives in Texas with his wife and two sons. The couple founded several programs in the Dallas / Fort Worth area aimed at helping families with Autistic children to travel and assisting with the education/rehabilitation of Autistic children via technology.
Please visit http://www. for more information.
Mr. Tossell can be contacted at +49 89745390231297 or David.Tossell@dataart.com