Marketing Ploys That Millennials Don't Fall For
By Junvi Ola Principal, Hospitality Content Studio | June 05, 2016
It's no secret that millennial travelers, such as myself, are leery of traditional marketing and find it inauthentic. Conventional advertising and hotel marketing, as we used to know it, are one of the many victims being demolished by Gen Y's aversion to old-school ways of doing things. It's now up to hotel brands to throw away some of their worn-down marketing practices and instead act as visionaries in their own industry, creating genuine and remarkable marketing avenues and experiences that excite, intrigue and engage millennial travelers. So, farewell to in-your-face hotel ads. Adios, one-way marketing messages. You're now in the age of the millennial hotel guest, whose last-minute bookings, unfiltered guest reviews, Instagram posts and non-stop social networking are revolutionizing hotel marketing. If you want to earn our business, here are the dated marketing techniques that you'll have to ditch for good.
Out With the Old School
Millennials are breaking the hearts of veteran hotel marketers everywhere. The rules of the game have changed. Millennials, not marketers, are now in charge of the message and the medium. They ruthlessly ignore your call to action to "book now!". They tune out your well-rehearsed sales pitches. They click and close your pop-up ads with irritation.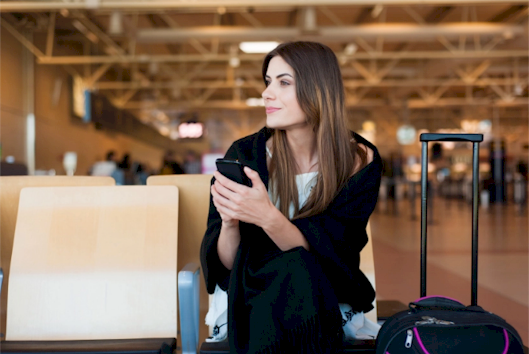 Instead of sales pitches, we want to do our own research, make our own decisions. Instead of being told what to do, we want to have a conversation and interact with you.
And, because traditional advertising and marketing doesn't appeal to most millennials, hotel brands who haven't yet updated their marketing methods will continue to hit roadblock after roadblock when tapping into this audience. In a recent survey by Elite Daily, just 1 percent of millennials polled said that an ad – even a compelling one – would make them trust a company more. We millennials see ads as artificial and manufactured. We want authenticity. We want a real relationship with your hotel and to be a part of your story. This is one reason millennials love blogs so much – they're written by an individual who bares all, hides none, and actually responds and has conversations with whoever comments. Authentic content can make millennials feel more loyal and more connected with your hotel.
Please Login to read the full story, or you can Get Free 30-Days Hotel Business Review
The Hotel Business Review articles are free to read on a weekly basis, but you must purchase a subscription to access
our library archives. We have more than 5000 best practice articles on hotel management and operations, so our
knowledge bank is an excellent investment! Subscribe today and access the articles in our archives.