An Exploration of Conference and Meeting Space: What is its role in the hotel?
By Michael Prifti Managing Principal, BLT Architects | September 30, 2012
A recent report from the Global Business Travel Association expects business travel to grow in the United States by 2.2 percent this year to a little over $256 billion. Many hotels and resorts are looking to position themselves to attract a portion of that growth, and more than anything, meeting and event planners are looking for locations with flexible meeting space. The design drivers on corporate office and university classroom design have pervaded the hospitality industry.
Corporate leaders want to be able to speak to large groups and then break out into smaller teams of four to ten. They want to have the flexibility to show a PowerPoint presentation to 400 people set in classroom style with perfect sight lines and then use that same space for team building games with people collaborating fluidly or hold a meeting where participants use individual iPads.
Hotels rely on meeting and event space for a significant portion of their revenue, and so they must be able to compete with alternative meeting spaces outside hotels, as well as virtual meetings. At the same time, they must balance the interests of their corporate clients with other demands on their facilities from leisure travelers, business travelers not participating in meetings, concert and community events, and day guests utilizing other amenities. Other trends indicate that hotels are focusing more on this last group, incorporating more shopping, restaurant, entertainment, and lobby space to guests without an overnight stay.
With all these diverse expectations and goals on hotel properties today, owners and operators must determine the strategic role of conference and meeting space when designing a new property or renovating an existing one. To do that, they must begin with the definition of their overall goal and the capacities within their type of hotel.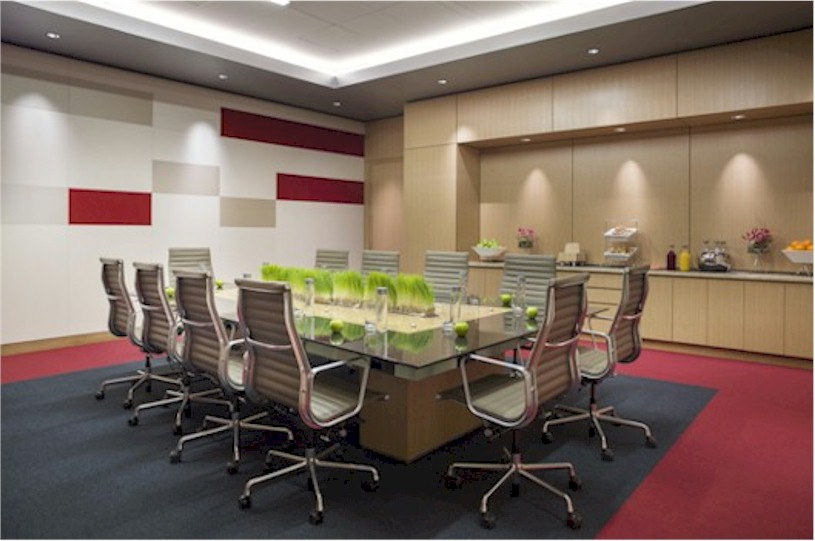 The City Center Hotel
Please Login to read the full story, or you can Get Free 30-Days Hotel Business Review
The Hotel Business Review articles are free to read on a weekly basis, but you must purchase a subscription to access
our library archives. We have more than 5000 best practice articles on hotel management and operations, so our
knowledge bank is an excellent investment! Subscribe today and access the articles in our archives.