Editorial Board Guest Author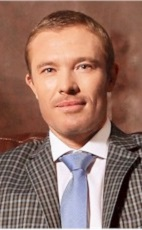 Mr. Pilurzu
Federico Pilurzu
General Manager, Cala Luna Boutique Hotel & Villas
Federico Pilurzu is the General Manager of Cala Luna Boutique Hotel & Villas in Tamarindo, Costa Rica. He is a former pro surfer who left Italy at the age of 11 and has since called Costa Rica home. Although he is recognized for his competitive surfing achievements, in recent years, his focus has shifted towards entrepreneurship and projects like Cala Luna, where he has spearheaded a culture of change for over seven years.
Mr. Pilurzu touts a Golden Circle method of hospitality, rounding out pillars that inspire guests to adopt green practices beyond check-out and into everyday life. By adapting technology, energy conservation, and keen partnerships, Mr. Pilurzu's sustainability mission has positioned Cala Luna as one of the region's greenest hotel options. From nature conservation and community integration to the development of local arts, organic and seasonal farming, and authentic, transformative experiences, Mr. Pilurzu aims to impact others through local connections, cultural insight, and a sustainable approach that spans far beyond Cala Luna and Tamarindo.
Under Federico's vision, Cala Luna offers complimentary yoga and sound bowl therapy classes that are also open to the hotel employees to enjoy—promoting a healthy lifestyle among guests and the hotel's personnel. Recently, Mr. Pilurzu was one of the organizers of "La Senda Music Festival," a music event that combines art and music while encouraging messages of wellness and environmental sustainability. The festival aims to push the sense of community and wellbeing, taking place at La Senda. With his continued passion for developing business in Costa Rica and giving back to the country, Mr. Pilurzu has become a living example of Costa Rica's motto, "Pura Vida."
Please visit http://www.calaluna.com for more information.
Mr. Pilurzu can be contacted at +506 26530214 or info@calaluna.com
Author's Articles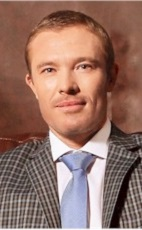 By Federico Pilurzu, General Manager, Cala Luna Boutique Hotel & Villas