Editorial Board Guest Author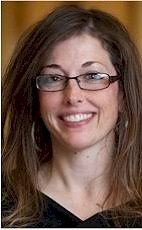 Ms. Kula
Stacy Kula
Chair - Alcohol & Hospitality Department, Stoll Keenon Ogden, PLLC
Stacy Kula is the Chair of the Alcohol and Hospitality Department at the law firm of Stoll Keenon Ogden, PLLC. She practices law through out the Commonwealth of Kentucky. Although Ms. Kula has a wide range of experience, she focuses her practice on liquor licensing, hospitality law, mergers and acquisitions, entity formation, real estate purchases and leases, and general contract law.
She works closely with the alcoholic beverage industry, representing, among others, hotels, national franchises, night clubs, restaurants, bars and alcohol manufacturers. Ms. Kula regularly applies for all types of alcoholic beverage licenses with state regulatory agencies and the Alcohol and Tobacco Tax and Trade Bureau (TTB) and works with licensees through all phases of their business. She has acted as lead ABC counsel to a number of licensees in multi-state transactions, obtaining licenses in numerous jurisdictions. She also defends licensees against allegations of misconduct and alcohol violations.
She is a second term elected member of the Board of Directors of Academy of Hospitality Industry Attorneys (AHIA). She is also a member of the National Association of Alcoholic Beverage Licensing Attorneys (NAABLA) and the National Association of Licensing Compliance Professional (NALCP).
She has published a number of articles about the alcohol industry and is a regular contributor to the Distiller magazine. She speaks frequently at national conventions about relevant issues in the alcohol industry.
Despite practicing in the Bourbon epicenter, Ms. Kula's favorite alcohols are spiced rum, gin and limoncello - but she's always willing to sample the newest product on the market!
Ms. Kula graduated with a B.S. from the University of Maryland and a J.D. from North Carolina Central University. In addition, Ms. Kula received her LL.M. in Taxation from the University of Florida.
Please visit http://www.skofirm.com for more information.
Ms. Kula can be contacted at 859-231-3054 or stacy.kula@skofirm.com
Author's Articles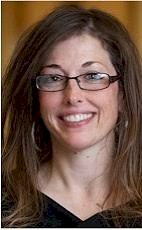 By Stacy Kula, Chair - Alcohol & Hospitality Department, Stoll Keenon Ogden, PLLC