Editorial Board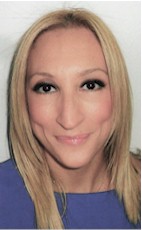 Ms. Tounta
Philia Tounta
General Manager, Apokoros Club Hotel & Villas
Philia Tounta has been working in the tourism sector for 23 years. She has worked in various hotels, travel agencies and unions in Greece and abroad.

Currently Ms. Tounta is a General Manager of Apokoros Club Hotel & Villas in Athens. In addition, she is a Customer Service Manager at Thamiris Hotels in Crete, and Founder of the upcoming Activities web site "meetauthenticcrete" as well as a sales rep at "Crete Focus".

Ms. Tounta is a hospitality & tourism consultant for small medium sized hotels, a Tourism Ambassador in Hellenic Tourist Society, an editorial board member for the Journal of Tourism & Hospitality Management New York USA, a provocateur in seminars and occasionally speaks at industry conferences. She is a freelance author to various online international and local blogs (hotelspeak, hotelexecutive, traveldailynews, ehotelier, etc). She often participates in discussions in Greek Radio Channels and has been interviewed by various journalists from abroad concerning tourism issues.
Ms. Tounta acquired an MBA Degree at UK Leicester (Employee Relations), a Bachelor Degree in Athens (Organizational Behavior &Management), and a Diploma in Tourism and a Diploma in CRM, UK. She speaks English, French, Spanish, Russian and Italian and she is a member of TIES, HTS, Bedposts, etc. She has attended numerous seminars and workshops concerning tourism and small business management.

Ms. Tounta can be contacted at apokorosclub@yahoo.gr
Author's Articles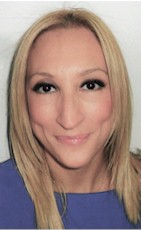 By Philia Tounta, General Manager, Apokoros Club Hotel & Villas