Editorial Board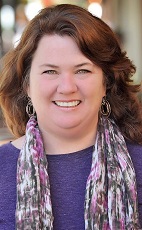 Ms. Heyl
Sherry Heyl
Founder & Consultant, Amplified Concepts
Sherry Heyl is an award-winning marketing professional with 10+ years experience using digital media to build brand equity and amplify brand experiences. Since 2005, she has been developing digital marketing strategies, mostly focused on social platforms that enable organizations to integrate new technologies and capabilities with their existing campaigns and business goals.
Ms. Heyl has developed customized individual training tracks to help marketing managers and business owners add social media as a core competency. As the founder of Amplified Concepts, she uses her expertise in strategy development and project management combined with her relationships with some of the smartest freelancers in the digital world to deliver customized solutions and deep expertise to client projects.
From building up hype and attendance for a nonprofit's first 5K run to leading a press tour of Atlanta for over 50 social media influencers from around the world to developing engagement initiatives such as trivia questions and games, Ms. Heyl has developed, managed and been hands-on with numerous campaigns both large and small.
Ms. Heyl has been involved in many notable projects including: Social Influencers Travel Summit (was developed in partnership with the Atlanta Convention Visitors Bureau to bring together 50+ Influencers from around the world for workshops delivered by their peers combined with a press tour of the city). This event yielded over 93 million impressions and was recognized by AiMA best of Atlanta, PR Daily's Digital PR & Social Media Awards in the category of Digital and Social Media for Brand Awareness
The team also received recognition by PR Daily's Social Media Awards in the category of Best Community Engagement for Pullman Paris Press Tour focused on telling to story of the renovations of the Pullman hotels to the North American Market.
Please visit http://www. for more information.
Ms. Heyl can be contacted at +1 404-386-9801 or sherry@amplifiedconcepts.com