Editorial Board Guest Author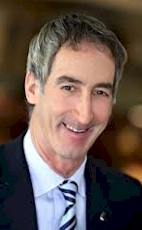 Mr. Rauch
Robert Rauch
Chief Executive Officer, RAR Hospitality
Robert Rauch, CHA, is a nationally recognized hotelier and CEO of RAR Hospitality, a leading hospitality management and consulting firm. Mr. Rauch has over 40 years of hospitality-related management experience in all facets of the industry.
Widely recognized as the "hotel guru," Mr. Rauch maintains a blog in which he expounds upon insights and trends in the hospitality industry at www.hotelguru.com. Along with the blog, he also publishes Hospitality Innsights, an electronic newsletter that is distributed monthly.
Mr. Rauch has held nearly every position in the hotel business including but not limited to General Manager of full-service Four Diamond hotels for Hilton and Embassy Suites. Mr. Rauch's education includes a bachelor's degree in Hotel Administration from Western International University and a master's degree in Tourism Administration from Arizona State University.
Mr. Rauch is a Certified Hotel Administrator and has served as chairman of numerous tourism organizations nationally and in the western United States. He has been directly involved in developing several leading brand hotels, some of which the firm still owns and manages. RAR Hospitality currently operates hotels in California, Arizona and Colorado with several under development.
Mr. Rauch proudly gives back to the community through his position as a Faculty Associate at Arizona State University where he teaches Entrepreneurial Recreation and Tourism. He also serves on numerous Boards of Directors for profit and charitable organizations. Mr. Rauch frequently speaks at hospitality industry conferences and meetings. He is also widely quoted on television and radio programs and in numerous publications.
Please visit http://www.hotelguru.com for more information.
Mr. Rauch can be contacted at 858-239-1800 or rauch@hotelguru.com
Author's Articles
By Robert Rauch, Chief Executive Officer, RAR Hospitality