Editorial Board Guest Author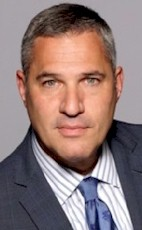 Mr. Wildes
Michael Wildes
Managing Partner, Wildes and Weinberg PC
Michael Wildes is the managing partner with the leading immigration law firm of Wildes and Weinberg, P.C. He serves as counsel to several hotel chains; hospitality groups and several international/corporate law firms.
Mr. Wildes is an adjunct professor at the Benjamin N. Cardozo School of Law in New York and teaches Business Immigration Law. He is a former federal prosecutor with the United States Attorney's Office in Brooklyn (1989-1993).
Having represented the United States government in immigration proceedings, Mr. Wildes is a frequent participant on professional panels and commentator on network television and radio with regard to corporate immigration law, employer sanction work and compliance. He has testified on Capitol Hill in connection with anti-terrorism legislation and is internationally renowned for his successful representation of distinguished individuals and corporate clients.
Mr. Wildes represents many performing artists, directors, writers, models, actors/actresses, athletes, race car drivers, fine artists, art dealers, curators, and literary agents. His boutique law firm specializes exclusively in the practice of U.S. immigration and nationality law. It was established in 1960 by his father Leon Wildes whose best known accomplishment was his successful representation of John Lennon in his widely publicized deportation proceedings, the circumstances of which have inspired several films, documentaries, and a recent book that Mr. Wildes wrote the Foreword.
More than fifty years since its inception, the firm continues to serve a distinguished domestic and international clientele and covers all areas of U.S. immigration law, including employment and investment-based immigration, work permits, permanent residence for qualified individuals, family-based immigration, asylum applications and all temporary and permanent-type visas.
Some of Mr. Wildes recent clients include famed artists Sarah Brightman, Lionel Richie, Boy George, many of the former Miss Universes' as well as soccer icon Pele, master Chef Jean-Georges, and other talented artists. He was also the mayor of Englewood, New Jersey, where he resides. Wildes and Weinberg, P.C. has offices in New York City, Miami, New Jersey and Los Angeles. He is a noted author of a recent book: Safe Haven in America: Battles to Open the Golden Door

Please visit http://www.wildeslaw.com for more information.
Mr. Wildes can be contacted at +1 212-753-3468 or michael@wildeslaw.com
Author's Articles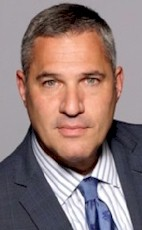 By Michael Wildes, Managing Partner, Wildes and Weinberg PC