Editorial Board Guest Author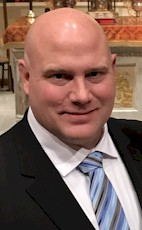 Mr. Lefcakis
James Lefcakis
President, LEFCON, LLC
James Lefcakis is a 22-year industry veteran in technology support and strategy with hospitality clients such as Hilton Hotels & Resorts, Marriott and Virgin Hotels. His company, LEFCON, LLC, is the preferred technology support provider for hospitality owners, management companies and hotels worldwide, in addition to clients in public safety and small businesses in need of IT solutions and support.
Prior to becoming a leading technology support provider, Mr. Lefcakis worked for the University of Pittsburgh as an Integrated Security-Senior Security Network Administrator for more than 17 years. Also impactful in his career was time in the emergency medical services sector as a paramedic and systems administrator for Ross/West View EMSA in Ross Township, Pennsylvania.
With this experience, Mr. Lefcakis created his customer service systems for LEFCON around the management of a 911 call, thinking of his business with a similar approach to handling distressed client assistance calls as he would someone experiencing an emergency. LEFCON has experienced exponential growth recently while maintaining this commitment to customer service and was most recently included in Inc. magazine's annual Inc. 5000 list a ranking of the nation's fastest-growing private companies.
Mr. Lefcakis is based in Cranberry Township, Pennsylvania and travels the world for his clients on a regular basis. He holds a bachelors and master's degree from the University of Pittsburgh. His commitment to his community is a main pillar in his personal commitments and he gives back by investing in children and their education by helping create tomorrow's leaders in technology and community. In his hometown, he has created grant programs that encourage educators to think outside the box through the LEFCON Grant Program and he continues to support activities that enrich children's lives in learning and after-school activities, all while delivering support to clients around the world.
Please visit http://www.lefcon.net for more information.
Linkedin Profile: https://www.linkedin.com/in/james-lefcakis-902b521a/
Mr. Lefcakis can be contacted at +1 412-226-6271 or lefcakis@lefcon.net
Author's Articles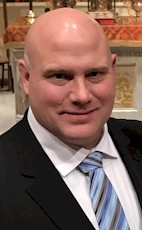 By James Lefcakis, President, LEFCON, LLC