Editorial Board Guest Author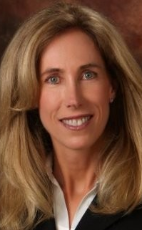 Ms. Berry
Joy Berry
Co-Founder, The Camp at Carmel Valley
Joy Berry has a broad range of experience in the hospitality industry, including operations, buying, selling, and developing hotels, resorts, spas, residential, fractional units, and casinos.
Ms. Berry has owned and operated her own hotels, bought and sold hotels for corporations, negotiated management and franchise hotel agreements, developed a significant portfolio of hotels for Marriott International, and created an award-winning hotel brand and management company.
Most recently Ms. Berry served as the Founder and President of a new hotel platform and brand called Travaasa. The platform was a roll-up of existing resorts; buying six-star, inspirational, irreplaceable pieces of real estate, maintaining four-star bricks and mortar assets, offering six-star memorable experiences, to capture five-star pricing. The operational credo was experience is the new luxury.
Ms. Berry built a hotel management company from scratch with expertise in operations, marketing, branding, revenue management, and financial reporting. Her creative, yet financial acumen, led to a brand catering to a strong demand of hotel guests yearning for something new, and provided hotel investors an under-supplied asset. Annual revenues of these resorts grew by 50 percent per year under her leadership.
Previously, Ms. Berry was Senior Vice President of Marriott International and headed up Marriott's real estate development division to deploy their capital in strategic markets in the Western US. She created a team that built 40 ground-up hotels for Marriott's corporate portfolio deploying $650 million in equity. In addition to ground-up deals, she negotiated franchise and management contracts producing fee income value. Together, over a period of 12 years, she was responsible for creating 170 new Marriott hotels and several Ritz Carlton mixed-use resorts, including residential units (both fee and fractional), spas, and hotels for Ritz Carlton.
Ms. Berry also has experience in the gaming industry, having won the first casino license in the state of Indiana and developed a riverboat casino operation resulting in a first year EBITDA of $40 million for a project development of $110 million. She has worked in many of the gaming jurisdictions to acquire and develop or reposition casinos for national gaming companies.
Ms. Berry's in depth knowledge of hospitality real estate (resorts, urban/suburban hotels, spas, residential, fractional, and gaming) combined with her operational and branding experience creates a unique perspective to assist other owners and operators to maximize their returns while creating high satisfactory guest touch points for an award-winning asset.

Please visit http://www.campcarmelvalley.com for more information.
Linkedin Profile: https://www.linkedin.com/in/joy-berry-23a1b966/
Ms. Berry can be contacted at +1 949-500-7009 or joy@joyberry.org
Author's Articles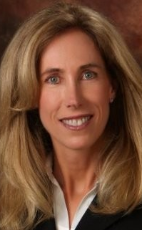 By Joy Berry, Co-Founder, The Camp at Carmel Valley