Editorial Board Guest Author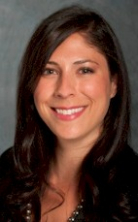 Ms. Levitt
Rachel Levitt
Vice President, HVS Executive Search
Rachel Levitt is Vice President at HVS Executive Search based in San Diego. She brings a holistic approach to working with a diverse range of hospitality clients at both the mid-management and executive levels across all functional areas within organizations. Her career experience includes leading Talent Acquisition and Recruiting for Danny Meyer's Union Square Hospitality Group in New York, where she teamed up with operations leaders to create a strategy for building a sustainable pipeline of new talent.
She has also held strategic partnerships and project management roles in the technology, finance and environmental fields. She partners with organizations ranging from entrepreneurial startups to those in the Fortune 500. Ms. Levitt's background combined with her passion for helping others find their best career paths naturally lends itself to the field of executive recruitment.
Ms. Levitt graduated magna cum laude with a Bachelor of Arts from the University of Michigan and earned an MBA from Columbia Business School in Leadership and Management Strategy. She is a founding member of the school's Innovation and Creativity in Business Society and remains active in the Real Estate and Hospitality Alumni groups.
Ms. Levitt is also dedicated to helping students navigate their careers and volunteers as a career coach and mentor through both the universities she has attended. Nothing is more exciting and rewarding for me than helping others discover the next step in their career journeys. Whether it is a graduating college student, an experienced executive, or a close friend, I love helping people see the future, and their own potential, in a new light.
Please visit http://www.hvs.com for more information.
Ms. Levitt can be contacted at +1 516-248-8828 or rlevitt@hvs.com
Author's Articles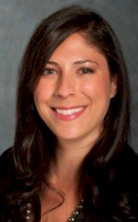 By Rachel Levitt, Vice President, HVS Executive Search