Editorial Board Guest Author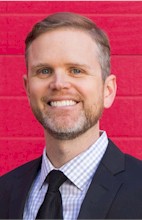 Mr. Bramhall VI
Jason Bramhall VI
Senior Director, Procurement, The Gettys Group
Jason Bramhall VI is a practiced FF&E expert with a discerning eye for quality and detail. Bringing more than 15 years of supply chain experience to The Gettys Group, spanning interior, industrial and mechanical design fields, Mr. Bramhall's procurement experience dates back to before global sourcing was a commonly discussed practice. His knowledge base gathered in worldwide markets and the advantages and related challenges of working overseas brings tremendous value both to The Gettys Group and its clients.
With each procurement project award, Mr. Bramhall has relied on his skill set and managerial approach to ensure the project supply chain is seamless; maintaining succinct client communication in conjunction with negotiating comprehensive FF&E budgets, project management, delivery logistics and installation. Quality standards are treated as the priority throughout the process, ultimately enabling the successful delivery of each project to our deserving clientele.
To truly respect and realize the designer's intent while balancing the project drivers of cost, quality and timeline is a testament to The Getty's Group's understanding of the hospitality market and the expectations therein.  A successful balance of each provides for a successful implementation for all.
Mr. Bramhall  holds a Bachelor of Science in Business Administration (BSBA) degree from Auburn University in Operations & Supply Chain Management.


Mr. Bramhall VI can be contacted at 312-832-2450 or JBramhallVI@gettys.com