Editorial Board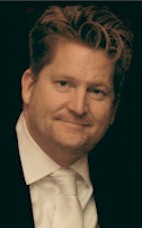 Mr. Acton
Scott Acton
CEO & Founder, Forte Specialty Contractors
Building on three generations of creative execution behind some of the globe's most iconic experiential spaces, Scott Acton is no stranger to the unusual in the world of construction. As the CEO and founder of Forte Specialty Contractors in Las Vegas, a construction firm specializing in the hospitality, restaurant, retail, nightlife and entertainment industries, he is known for tackling some of the most difficult and attention-grabbing construction challenges in the industry.
Mr. Acton's entrance into this arena began with a long family history of Disney projects, which, as an entity, is known for creative, unusual experiences requiring innovative construction techniques. Part of developing this skill set for Mr. Acton included attending "Disney University" where he learned the business and leadership skills necessary to build a successful career. Mr. Acton began working for his father at the age of 16, but soon realized his entrepreneurial drive was too strong to just keep working for the family business.
A third-generation craftsman, Mr. Acton worked a variety of odd jobs then followed in the footsteps of his grandfather and father, becoming a notable entrepreneur in his own right. His early work comprises several landmarks across North America, including portions of Knott's Berry Farm, Universal Studios and Disney, showcasing Mr. Acton's affinity to thematic design and construction.
In 2002, Mr. Acton started his own company, Trevi Manufacturing, naming it after the most famous fountain in the world - the Trevi Fountain in Rome, Italy. He wanted to combine manufacturing with construction, a marriage not seen within the market. He grew Trevi from a startup to a $12 million company in only two years, resulting in national accolades including being named the U.S. Small Business Administration's "Small Business Person of the Year" for Nevada. His first project in Sin City was Treasure Island's pirate ships, which provide the hotel its iconic presence on the Las Vegas Strip.
Please visit http://fortedesignbuild.com/ for more information.
Mr. Acton can be contacted at 702-697-2000 or scott@fortedesignbuild.com
Author's Articles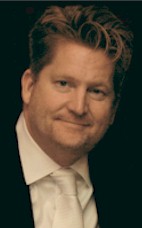 By Scott Acton, CEO & Founder, Forte Specialty Contractors