Editorial Board Guest Author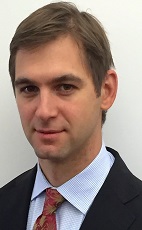 Mr. Patterson
Drew Patterson
Co-Founder & CEO, CheckMate
Drew Patterson is the co-founder and CEO of CheckMate the leading travel technology company building hotel communications tools to deliver a better guest experience.
From before check-in through departure, CheckMate's tools enable hotels and their guests to have a two-way conversation through any means of communication - email, text, or a native app. CheckMate's mobile tools improve every facet of the guest experience - from a mobile check-in that avoids a wait at the front desk and deals on room upgrades to alerts when one's room is ready. Through partnerships with hotels, OTAs and TMCs, CheckMate has improved the travel experience of over 500,000 travelers staying at over 51,000 hotels.
Mr. Patterson is also the CEO of Room 77, a position he's held since the hotel search engine acquired CheckMate in January of 2013. He previously co-founded Jetsetter, which he helped grow from an idea to nearly $100 million annual bookings run rate. He was also part of the founding team at KAYAK and served in a variety of key leadership roles from 2004 to 2009.
Mr. Patterson helped to reshape the online travel landscape by evolving the distribution model and increasing industry and consumer awareness around the value of "search" in travel.
Please visit checkmate.io for more information.
Mr. Patterson can be contacted at 415-849-3537 or drew@checkmate.io