Editorial Board Guest Author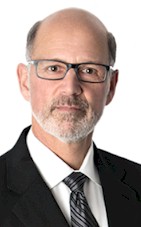 Mr. Migdal
Nelson Migdal
Shareholder & Co-Chair Hospitality Practice, Greenberg Traurig LLP
Nelson F. Migdal, a shareholder and Co-Chair of the firm's Hospitality Practice, is based in the firm's Washington, D.C. office. Mr. Migdal focuses his practice on hotel acquisitions, operations, development and finance, large mixed-use projects, hotel management agreements, licensing agreements, commercial real estate acquisition and sale, and commercial leasing.
Mr. Migdal has prepared and reviewed management and franchise agreements, purchase and sale agreements, multiple building covenants, and other documents related to the acquisition, financing, development, leasing, management and disposition of hotels, resorts and other real and personal property.
Mr. Migdal is the Immediate Past President of the Academy of Hospitality Industry Attorneys, a Member of the International Society of Hospitality Consultants, a Member of the Board of Governors of the Boutique and lifestyle Lodging Association, a Member of the Law 360 2016 Hospitality editorial advisory board and a Member of the Adjunct Faculty of the Washington College of Law of American University where he teaches Hotel Law.
Mr. Migdal has been a speaker at The Lodging Conference, RealShare, Hotel Business, IMN, iGlobal, BLIS and other real estate and hospitality conferences and is also a contributor to the firm's Hospitality Law Check-In Blog. Mr. Migdal authored the textbook Hotel Law, Transactions, Management and Franchising, a practical guide to the issues that face lawyers and industry leaders working in the hospitality field. Routledge, the world's leading academic publisher in the Humanities and Social Sciences, published the book in May 2015. He is also the author of numerous articles on the subject of real estate and the hospitality industry.
Mr. Migdal can be contacted at 202-331-3180 or migdaln@gtlaw.com