If you are having trouble viewing this email, please
click here

FEBRUARY

Social Media: Getting Personal

Tuesday February 12, 2019
Influencer Fraud: Recognizing Key Red Flags

At the intersection of hospitality social media campaigns and esteemed industry influencers, you'll find a select few social media users fraudulently touting tremendous influence over their too-good-to-be-true number of followers. The social media influencer industry is not going away anytime soon, so it's more important than ever to keep your brand safe and in the eyes of your target audiences. Marketers are finally talking about the issue of influencer fraud openly, to put these potential negative brand representatives on notice. A watchful eye for influencer red flags will help hotel brands search, recruit and manage influencers for a positive campaign.
TRENDING THIS WEEK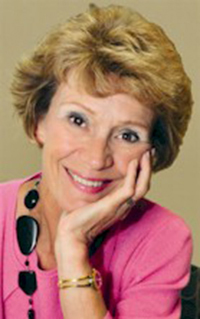 From Pyramid to Pillar: Opportunities Abound in the Baby Boomer Market
Eleven years from now the U.S. population will reach a tipping point. The year 2030 will mark the moment when all baby boomers will be at least 65 years of age; in other words, 20 percent of our population will be of retirement age. Jonathan Vespa, a U.S. demographer, puts it this way: "The aging of baby boomers means that within just a couple decades, older people are projected to outnumber children for the first time in U.S. history. By 2035, there will be 78 million people 65 years and older compared to 76.7 million under the age of 18." So, what does this have to do with hotels? A lot. In this article, you read about two unique opportunities for your hotel to take advantage of the longevity trend.
DAILY HEADLINES - Tuesday Feb 12, 2019
Hotel Newswire Top Pick
75,000 Surveys Reveal the Personal Values that Motivate People to Choose a Hotel
The Lodging industry in all price categories is going through a period of disruption, with huge forces at play. New technologies, mergers, acquisitions, online competition, Airbnb, new travel behaviours, new types of travelers: these are not small adjustments to an ecosystem. In the midst of that chaos it's valuable to step back and ask our consumers, directly, what they value, want, need and expect. And that's where the 75,000 surveys in the Valuegraphics Database come in. We've done that work of asking hotel guests those questions for you.
| | |
| --- | --- |
| | More from our online Library Archives... |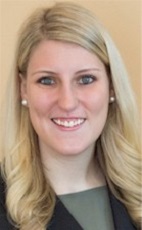 Social Media Can Be the First Responder in Weather-Crisis Communications
Hurricanes Irma, Jose and Maria recently made names for themselves in the Caribbean and along the southern and eastern coasts of the U.S. As hotels were unfortunately pummeled with Category 5 hurricanes, many people turned to social media. Facebook quickly became a dominant outlet to express well wishes, request updates on guest/staff safety, seek the hotel's condition and check the status of upcoming reservations. During a weather-related crisis, followers and concerned parties want - and expect - timely updates. While challenges are unavoidable, a hotel's ability (or lack thereof) to effectively communicate can significantly affect its brand reputation, guest relationships and long-term revenue.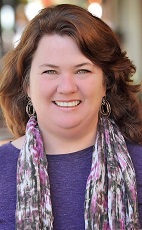 The Rising Value of the Travel Influencer
With 59% of marketers increasing their budget to work with social media influencers, Influencer Marketing is going to continue to grow. We will see hotels getting feature stories on top blogs and/or highlights on influential social profiles. There are a variety of reasons influencer marketing is taking over, including more compelling and entertaining stories told to a targeted audience as well as the increased ability to measure the impact and affect behavior and drive conversions. Whether or not you can increase your budget, here are a number ways you can increase the value of your influencer marketing strategy.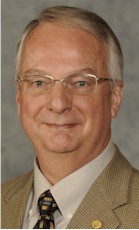 The Ever Changing Game of Social Media Advertising
Social media influencers are changing the way hotels and hotel brands are promoting themselves in the digital era. In years past, hoteliers could simply consult a short list of available options to promote their products through paid advertising media. Moving beyond the local newspaper, a GDS terminal sign-in message could offer a "point of sale" purchase that directly targeted travel influencers. At the same time, paid consumer advertising meant print space in Conde Nast Traveler or The New York Times travel section. Advertisers could tally the number of impressions the publication declared through the Audit Bureau of Circulations (ABC) that supported their advertising line rates.

March 2019:
Human Resources: An Era of Transition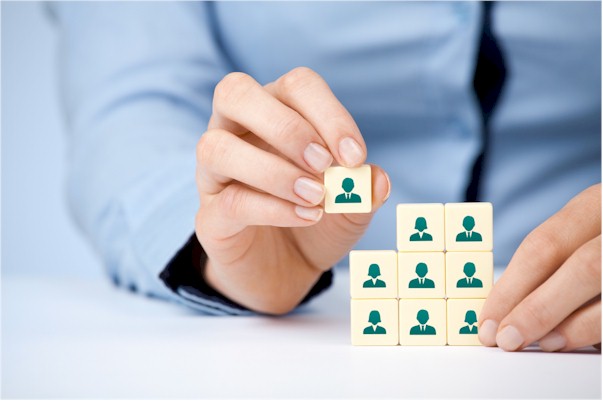 Traditionally, the human resource department administers five key areas within a hotel operation - compliance, compensation and benefits, organizational dynamics, selection and retention, and training and development. However, HR professionals are also presently involved in culture-building activities, as well as implementing new employee on-boarding practices and engagement initiatives. As a result, HR professionals have been elevated to senior leadership status, creating value and profit within their organization. Still, they continue to face some intractable issues, including a shrinking talent pool and the need to recruit top-notch employees who are empowered to provide outstanding customer service. In order to attract top-tier talent, one option is to take advantage of recruitment opportunities offered through colleges and universities, especially if they have a hospitality major. This pool of prospective employees is likely to be better educated and more enthusiastic than walk-in hires. Also, once hired, there could be additional training and development opportunities that stem from an association with a college or university. Continuing education courses, business conferences, seminars and online instruction - all can be a valuable source of employee development opportunities. In addition to meeting recruitment demands in the present, HR professionals must also be forward-thinking, anticipating the skills that will be needed in the future to meet guest expectations. One such skill that is becoming increasingly valued is "resilience", the ability to "go with the flow" and not become overwhelmed by the disruptive influences of change and reinvention. In an era of transition—new technologies, expanding markets, consolidation of brands and businesses, and modifications in people's values and lifestyles - the capacity to remain flexible, nimble and resilient is a valuable skill to possess. The March Hotel Business Review will examine some of the strategies that HR professionals are employing to ensure that their hotel operations continue to thrive.