Have Millennials Killed Room Service? And Is That a Good Thing?
By Thomas McKeown Executive Chef, Hyatt Regency Atlanta | July 29, 2018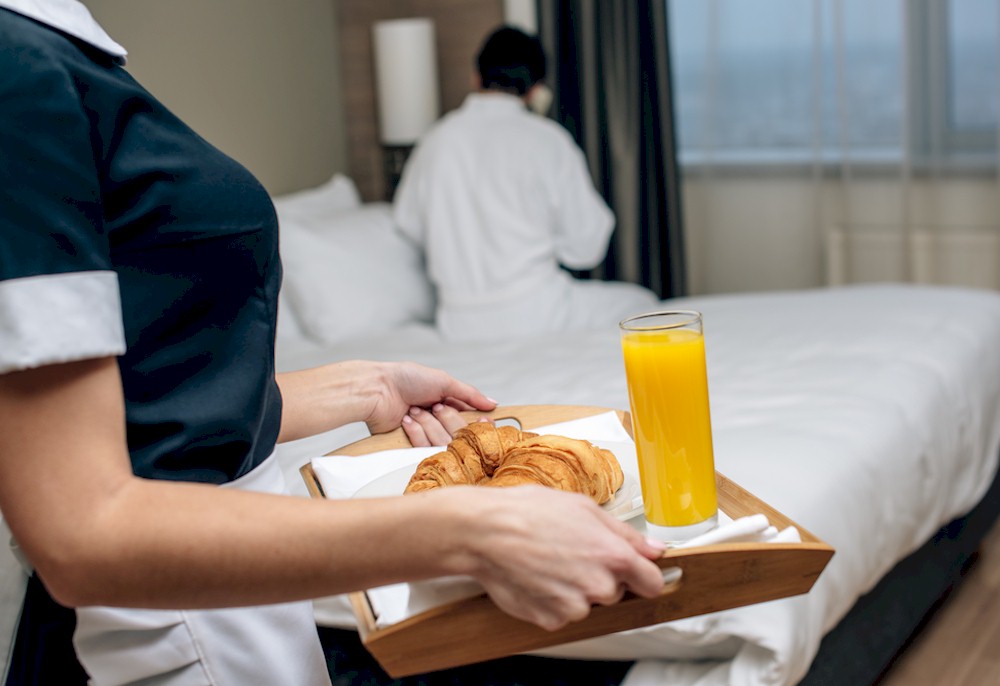 You may not have noticed, but you are probably not as young as you think you are.  I had a friend tell me recently that she feels like she is still the gal she was in high school, footloose and care free. She is almost 80.
To some extent, if we are lucky, we all probably feel that way, like we are still the young fresh faces we were ten years ago. It is easy to forget that we are not necessarily the cool kids anymore. Ouch!
It may be painful, but this is a critical realization for professionals in our industry, who are focused on serving consumers, and providing them with experiences that will make them irrationally loyal to our brands. We talk about this a lot in our hotel: Who is our guest, and what are they looking for? For one, we are finding our guest is younger than we think she is (and as the trends go, she is probably getting younger).
We all have a stereotype of the "Business Traveler." He is a "Mad Men" sort of fellow, an airport road warrior checking in late with a crumpled suit and tie. But take a look at your midweek guest and ask yourself, is that today's business traveler? After taking a hard look at our guests, we found our Businessman is not a man. Just over half of our business travelers are women.
And travelers are younger than you might think. The Millennial Generation is not coming into the workforce. In many cases they are the work force.  Professionals in their 20s and 30s are the ones going on the road on behalf of their companies, making sales calls, meeting clients, prospecting new business, and staying at our hotels. Our midweek business guest is more likely to be wearing big, designer, over the ear headphones than penny loafers. And our weekend guests are no different.
Much (maybe too much) has been written about the changes that Millennials have brought us, good and bad, and how their generation has disrupted familiar mainstays like newspapers, shopping malls, taxis and even hotels. Traditional room service may also be on that list – but I am here to tell you that is a good thing.
Please Login to read the full story, or you can Get Free 30-Days Hotel Business Review
The Hotel Business Review articles are free to read on a weekly basis, but you must purchase a subscription to access
our library archives. We have more than 5000 best practice articles on hotel management and operations, so our
knowledge bank is an excellent investment! Subscribe today and access the articles in our archives.