Editorial Board Guest Author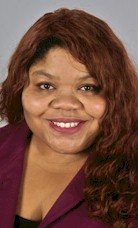 Ms. Thomas
Tara Thomas
Vice President of Global Marketing, Certain Software, Inc.
Tara Thomas is Vice President of Global Marketing for Certain Software, Inc., where she is responsible for all marketing activities, including branding, events, social media, public relations, communications, strategy, and operations across Certain's worldwide offices. Ms. Thomas' career as a marketing and communications professional is defined by her broad experience leading teams executing integrated marketing programs and strategies, channel development, branding, positioning and messaging, social media, collateral and website development, advertising and PR, and award-winning events and lead generation programs. Her past experiences as a hands-on event professional gives her valued insight into the day-to-day challenges of today's event professionals. Her background in the marketing of technology applications and online services spans a broad set of technologies including software-as-a-service, B2B, enterprise, financial services, publishing, real estate, and automotive markets. She has over 15 years of expertise managing strategic event marketing programs for companies including The Television Bureau of Advertising, Visa, IPIX and The Cobalt Group, a leader in the automotive marketing space. Most recently at Cobalt, Thomas oversaw a myriad of trade, corporate meetings and incentive events that were essential to Cobalt's growth. At Certain, Ms. Thomas continues to incorporate new technology into events. Under her direction, the Certain marketing team develops and executes marketing campaigns that integrate mobile technology, tradeshows and virtual technology to keep event industry professionals abreast of the solutions Certain has to offer. Ms. Thomas often speaks at industry events where attendees are seeking to increase the overall value of their meetings and events. Her sessions not only have thoughtful, focused content but also a high degree of interactivity, including her trademark "caring and sharing" sessions. Thomas holds a BA in English and Communications from Lebanon College, and is based in San Francisco, CA. She is a member of Meetings Professional International (MPI).
Ms. Thomas can be contacted at 415-353-5330 or tthomas@certain.com
Author's Articles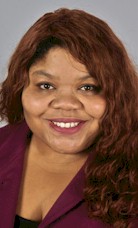 By Tara Thomas, Vice President of Global Marketing, Certain Software, Inc.