Editorial Board Guest Author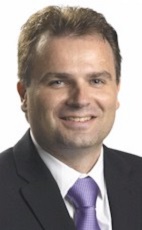 Mr. Grohschaedl
Helmut Grohschaedl
Vice President Window Solutions Americas, REHAU
Helmut Grohschaedl is vice president of the window solutions division in the Americas region for REHAU, a global manufacturer of polymer-based innovations and systems in construction, automotive and industry. The company is a leading supplier of high-performance uPVC windows and doors throughout the world. Mr. Grohschaedl has more than 20 years of experience in the international window and door industry. He began his career in 1991 as a master craftsman in his family's business, Carpentry Grohschaedl, in St. Urban, Austria. In this role, he led a team of carpenters who manufactured wooden doors and furniture for delivery throughout Europe and was also responsible for the RFQ process and account management.
In 1998, Mr. Grohschaedl joined REHAU in Guntramsdorf, Austria as senior design and engineering manager for the company's window solutions division in South-East Europe. He led a team of engineers in new product development and customer support and was an active participant in the development of European standards for vinyl window profiles. In 2011, Mr. Grohschaedl transferred to the REHAU Americas headquarters in Leesburg, Virginia, where he is now the top executive for the window solutions division that designs, produces and markets uPVC window and door extrusion profiles.
Reporting to the chief executive officer of the Americas region, he is responsible for strategy, structure, budgets, people and financial outcomes. He has spearheaded the company's growth strategy for the commercial window market, including developing products and business strategies specifically designed to improve the energy efficiency and comfort of hotels.
Please visit http://www.rehau.com for more information.
Mr. Grohschaedl can be contacted at 703-777-5255 or helmut.grohschaedl@rehau.com
Author's Articles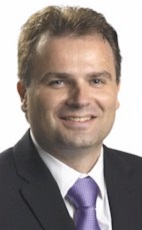 By Helmut Grohschaedl, Vice President Window Solutions Americas, REHAU