Editorial Board Guest Author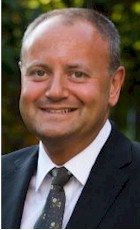 Mr. Pirri
Eugenio Pirri
Chief People & Culture Officer, The Dorchester Collection
As the chief people & culture officer for the London-based Dorchester Collection, Eugenio Pirri and his team are responsible for all aspects of Human Resources, Learning and Development, Employee & Guest Engagement, Innovation, Corporate Responsibility and The Dorchester Collection Academy Centre which offers high-calibre learning and development to external audiences globally. In his role, he works with all functions in the business to ensure people are the cornerstone of every business decision.
Mr. Pirri is a well-rounded professional with an exceptional background in people leadership, organisational development, people practices, education, development and operations; global experience within diverse cultures and attitudes. He leads the business and change by thoughtfully challenging the status quo, disrupting traditional ways of thinking, showing common ground where needed and building long term sustainable people and strategic initiatives.
Mr. Pirri has over 30 years of operations and people resources experience, a proven success record in people management, operational performance, human resources, organisational development, finance, change management, employee relations, grounded in a holistic approach to employee and guest engagement within all constituents of the business. He has knowledge and experience operating and managing in several countries including the United Kingdom, Canada, United States, France, Italy, Germany, Switzerland and Japan.
He and his team have been awarded several accolades including Distinction in Talent Management by the HR Distinction Awards, Excellence in Employee Engagement from HR in Hospitality and Employee Engagement Company of the Year by the Employee Engagement Awards. Mr. Pirri has been recognised as HR Director of the Year and, for the past five years, has been ranked in the HR Most Influential List by HR Magazine. He is regularly asked to provide his views and opinion in the media and, in 2016, published his first book, Be A People Leader - A Sustainable Framework for Achieving your Full Potential. You can follow him on LinkedIn and Twitter.
Please visit http://www.dorchestercollection.com for more information.
Mr. Pirri can be contacted at 44-0-207-629-8888 or eugenio.pirri@dorchestercollection.com
Author's Articles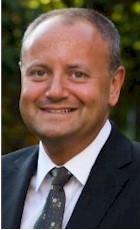 By Eugenio Pirri, Chief People & Culture Officer, The Dorchester Collection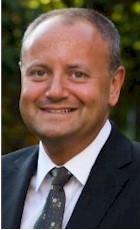 By Eugenio Pirri, Chief People & Culture Officer, The Dorchester Collection