Editorial Board Guest Author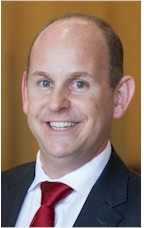 Mr. Cooper
Mark Cooper
Chief Executive Officer, International Association of Conference Centers
Mark CooperChief executive officer of IACC brings 25 years of experience in the global meetings industry working for both U.S.- and U.K.-based organizations, in a number of leadership roles requiring a sales and marketing specialism. With an extensive background, he has held senior posts with respected conference center operators and global third party agencies, including Dolce Hotels & Resorts, Sundial Group, ConferenceDirect and Warwick Conferences. Mr. Cooper joined IACC in 2012 to deliver the strategic plan of IACC which includes building strategic international relationships and continuing to provide our members with the services and benefits they have come to value over the years. Mr. Cooper has until recently held positions on both the European and Global Boards of IACC and has been an active member in the association for 15 years. Mr. Cooper brings a long-standing passion and excellent past experience in championing the meetings experience and it is his role to develop and expand IACC globally and encourage membership expansion by providing new and exciting benefits. IACC aims to engage new people, in new environments and even new countries. The association will embark on a series of initiatives to increase the size of the 'IACC Shop-Window' and raise the profile to ultimately deliver membership growth in 2013 and 2014. Members that make up the community of IACC are an incredibly exciting group of impassioned experts and ambassadors and the association engages with many related organisations and cements its reputation as the Thought Leader of the Meetings Industry. VISION: 
IACC is a community of passionate people and organizations delivering innovative and exceptional meeting experiences.
MISSION: 

The International Association of Conference Centres is the thought leader on the meeting experience. IACC represents its members by defining and promoting the IACC Meeting Concept and providing learning opportunities. There are meetings and there are IACC Meetings.
Mr. Cooper can be contacted at 44-0-7824-640624 or mcooper@iacconline.org
Author's Articles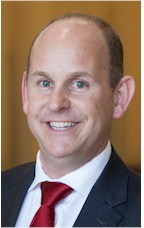 By Mark Cooper, Chief Executive Officer, International Association of Conference Centers